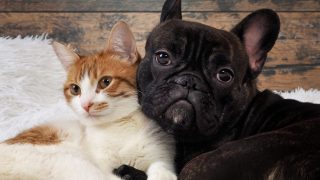 Update: Each Animal Counts!
Three years ago, in State v. Nix, the Oregon Court of Appeals ruled that each animal subjected to abuse counts as a separate "victim" of that crime, rejecting a defendant's attempt to merge all 20 of his animal neglect convictions into just one count. While the Oregon Supreme Court initially agreed with this ruling, it ultimately vacated the Nix case on procedural grounds. To many who follow these issues, vacating the "Nix rule" was a tough blow to absorb.
But today, we have great news: The Nix rule is once again good law. In affirming multiple convictions in a cat hoarding case (State v. Hess), the Court of Appeals adopted the Oregon Supreme Court's rationale as published in the original Nix opinion and ruled that each animal qualifies as a victim of cruelty. In short, the rule in Oregon for crimes involving multiple animal victims is now crystal clear: Defendants may not avoid accountability for inflicting mass suffering via merger of convictions.
While the Animal Legal Defense Fund had a hand in helping with both the appeal in Nix and the prosecution of Hess, there are many people whose exceptional work resulted in this great outcome, specifically: Oregon Humane Society for its outstanding work investigating the Hess case; Jacob Kamins (then a Multnomah County DDA and now serving as Oregon's dedicated animal cruelty prosecutor) for his tenacious trial court work in prosecuting Hess; and Assistant Attorney General Jamie Contreras for her stellar written and oral advocacy in both Nix and Hess appeals.
Related
The gift of more than $1 million will fund the program over the next four years

This action is for U.S. residents only.

The victory follows the passage of a factory farming law and efforts to curtail the construction of new mega dairies in the state