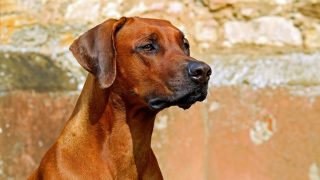 Virginia Court of Appeals Upholds Bestiality Law
Written by Nicole Pallotta, Academic Outreach Manager
On January 15, 2019, the Virginia Court of Appeals affirmed the conviction of a man who was charged with violating the state's bestiality law after videotaping encounters he had with a woman and her dog. On appeal, the man challenged the law (the current version of which was adopted in 2014) on constitutional grounds, claiming it violated his due process rights and criminalizes "private sexual conduct of consenting adults."
The appeals court disagreed, ruling the dog was not a consenting adult:
The conduct at issue here involved something other than 'only' consenting adults — it involved sexual activity with a dog. The addition of the dog fundamentally alters the equation, and thus, the claimed right is broader than the right of consenting adults to engage in noncommercial sex acts in private; it necessarily includes the claim to a right to engage in sexual acts with an animal.
As such, the court rejected a comparison to anti-sodomy provisions struck down by the U.S. Supreme Court in 2003, writing:
We reject the attempt to equate private sexual acts among consenting adults with sexual acts between humans and animals. Warren has not identified any court that has concluded that bestiality is a fundamental liberty interest protected by the due process clause, and we decline his invitation to recognize bestiality as a fundamental right.
In addition to Virginia's bestiality ban not intruding upon a fundamental right, the appeals court concluded the commonwealth has a legitimate interest in preventing cruelty to animals. The court cited a 2017 law review article that noted most recent bestiality laws are categorized as animal cruelty statutes, which demonstrates the belief that bestiality is a crime against an animal (as opposed to older laws that categorized it as a crime against morality or nature). Therefore, the court concluded, Virginia's bestiality ban does not violate the due process clause.
As of 2018, 45 states and two U.S. territories have laws against the sexual assault of animals. The following states and territories have no direct prohibitions against bestiality: Hawaii, Kentucky, New Mexico, West Virginia, and Wyoming, District of Columbia, Guam, the Northern Mariana Islands, and American Samoa.
For more information, see the Animal Legal Defense Fund's resource: The Crime of Bestiality/Zoophilia: Sexual Assault of an Animal.
Further Reading:
Related
Ask your state legislators to support a bill that would prohibit people convicted of animal abuse from possessing animals for at least five years after their release from custody.

Animal protection coalition asks court to invalidate California Fish and Game Commission regulation for violating the California Environmental Quality Act.

Ask your state legislators to provide an opportunity for dogs and cats used in research to find loving homes once their time in a research laboratory has come to an end by supporting An Act Protecting Research Animals.