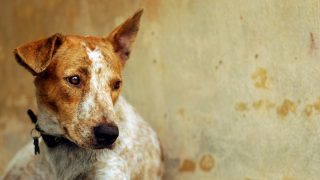 Top 5 Prosecuted Animal-related Crimes
Animal cruelty is illegal in all 50 states and the District of Columbia and these crimes can include felony charges
Contact: media@aldf.org
Pittsburgh, PA — Today the Animal Legal Defense Fund, the nation's leading legal advocacy organization for animals, released the top 5 animal-related crimes that are prosecuted in the United States. Though details of the laws vary from state to state, animal cruelty is illegal in all 50 states and the District of Columbia and these crimes can include felony charges.
Animal Legal Defense Fund and the Association of Prosecuting Attorneys are sponsoring the 5th Annual National Animal Cruelty Prosecution Conference, November 4 – 6, 2015, in Pittsburgh, PA. The conference includes three days of law enforcement-specific training to help police, animal control officers and prosecutors from across the nation secure justice for these voiceless victims.
Although the exact number of incidents will vary from jurisdiction to jurisdiction, according to Animal Legal Defense Fund, the most commonly prosecuted crimes are:
Neglect – Animal neglect is the failure to provide basic care required for an animal to thrive. Such cases may seem less egregious than a single, brutal act of violent abuse, but severe neglect can mean extended periods of extreme suffering resulting in permanent injury or death. A single large-scale neglect case can affect hundreds of animals, as in cases of hoarding, puppy mills, and livestock neglect. This offense is most commonly related to dog and cat care, but closely followed by horse care. By definition, these crimes are aggravated in that the offenders occupy a position of trust as the victim animal's owner or caretaker.
Affirmative Acts of Abuse – Animal cruelty of this nature is intentionally carried out to injure or kill an animal. Unlike neglect, any person—whether or not they own the animal—can commit these crimes. Often these cases garner a great deal of media attention due to the shocking behavior involved. Affirmative acts of abuse include every conceivable cruel act: from lighting animals on fire to using power tools to torture and kill animals. Affirmative acts of abuse also include cases of domestic violence where abusing animals is part of the offender's system of maintaining power and control over the human victim.
Animal Fighting – Animal fighting is a contest in which people cause two animals to fight for the purpose of human entertainment. In some instances, typically during training prior to an organized fight, docile animals are used as bait to cement the bloodlust in the animal being prepared to fight. The most common forms of animal fighting in the United States are dogfighting and cockfighting. Animal fighting is regularly accompanied by other crimes, including gambling, money laundering, weapons offenses, and conspiracy. As a result, many states are amending their organized crime laws (racketeering) to include animal fighting as a predicate offense.
Abandonment – This crime is committed when an animal is deliberately cast off by its owner. There has been a significant spike in these cases due to owners leaving their pets behind in home foreclosure cases.
Bestiality – Taboo as a subject to be sure, sexual crimes against animals are not exceptional, isolated incidents. The case facts run a wide range – from individual animals assaulted by their owners in their homes, to organized bestiality events held at clandestine, often rural locations. The ugly reality is that bestiality is not yet expressly illegal in all 50 states.
Animal Legal Defense Fund is dedicated to ensuring more animal cruelty cases are prosecuted to the fullest extent of the law. The national nonprofit provides assistance to prosecutors nationwide—with research and recruiting expert witnesses. Animal Legal Defense Fund also regularly offers rewards in cruelty cases for information that leads to arrest and conviction. This incentive encourages brave individuals with information to come forward.
In 2013, Animal Legal Defense Fund formed a partnership with the Oregon District Attorneys Association and Animal Legal Defense Fund is now providing grant funding for a statewide dedicated animal cruelty prosecutor who is available to handle any animal abuse case for any one of Oregon's 36 District Attorneys. This is the first program of its kind in the nation—but Animal Legal Defense Fund plans to provide animal protection designated prosecutors to additional jurisdictions.
"It is important to enforce the laws we have in place to protect animals—to show criminals that acts of animal cruelty do not go unnoticed or unpunished," says Stephen Wells, Animal Legal Defense Fund Executive Director. "It is equally important to continue to fight for stronger laws that protect animals, and oppose and defeat laws that put them in danger."
Related
Cows were killed in Madison, Brazos, and Robertson Counties, Texas.

Goldie's Act would ensure the USDA does its job to protect dogs in federally licensed puppy mills

Alternative sentencing program in Fulton County, Georgia pairs shelter dogs with criminal defendants to offer both training and a second chance