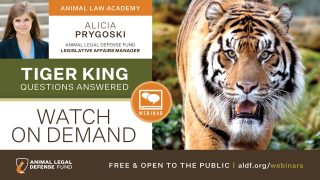 Tiger King: Questions Answered 2020
Presented 3/31/20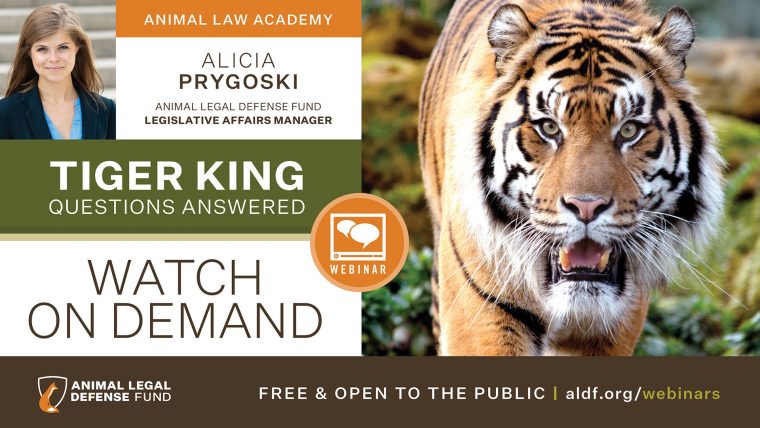 There are currently more tigers living in captivity in the United States than there are left in the wild. In many states, it is perfectly legal to keep a tiger in your home or backyard. Tiger cubs are being bred and exploited at an alarming rate to fuel the cruel cub petting industry. Learn more about the current and pending laws surrounding private ownership and roadside zoos like the ones featured in Tiger King.
This webinar was prerecorded. View the recording now!
Resources
Ask your members of Congress to prohibit the private ownership of big cats.
TAKE ACTION
Related
Bill aims to help end the rampant abuse of tigers and other big cats in captivity by banning private possession

The court's decision ensures Special Memories Zoo is permanently closed following Animal Legal Defense Fund lawsuit

For decades, Fischbacher, with his business partner Roy Horn, ran an infamous Las Vegas show that forced white tigers and lions to perform tricks in front of large audiences.