The Pro Bono Team That Helped Advance Animals' Legal Status — and Secure Vulnerable Witnesses' Access to Courtroom 'Comfort Dogs'
Stradley Ronon
Protecting animals and advancing their interests through the legal system is a monumental task — far more than any one organization could take on alone.
That's where the members of the Animal Legal Defense Fund's Pro Bono Network come in.
Members of this network — the largest of its kind and more than 2,500 legal professionals strong — are a vital part of the Animal Legal Defense Fund's work on behalf of animals around the country. Members volunteer to help animals in a wide variety of ways, from litigating cases to assisting prosecutors with cruelty cases to filing amicus curiae briefs and beyond.
By expertly crafting an amicus brief on behalf of the Animal Legal Defense Fund and other organizations, a pro bono team from the Philadelphia-based law firm Stradley Ronon helped achieve an important victory for animals and vulnerable court witnesses alike.
The Case
Stradley Ronon attorneys Karl S. Myers and Melissa L. Perry took up a case in the Supreme Court of Pennsylvania, in which a Pennsylvania teen witnessed a fatal shooting. The young witness, who was traumatized by the event and is additionally affected by a developmental challenge, was afraid to testify against the shooter in court. To help her with her testimony, prosecutors requested that a courtroom "comfort dog" be allowed in the witness box with her. The court granted the request, and a specially trained comfort dog named Melody helped support the witness through her emotional testimony.
The defendant was found guilty of third-degree murder, as well as a weapons charge. On appeal, his counsel argued that the trial court should not have permitted the use of a comfort dog and that Melody's presence alongside the young witness unfairly biased jurors against the defendant. The Superior Court rejected this claim, and the defendant appealed to the Pennsylvania Supreme Court.
The Stradley Ronon team's amicus brief argued eloquently in support of courts' discretion to permit trained comfort dogs that support vulnerable witnesses in the courtroom, noting that the dogs' presence can help "promote the ends of justice by enabling truthful testimony that may not otherwise be forthcoming." Further, the brief noted, the presence of a comfort dog alongside a witness is not inherently prejudicial against the defendant. Indeed, in the case at issue, Melody entered the courtroom when jurors were not present and she was not visible to the jury during the witness' testimony. The judge advised jurors that a "service dog" was present and specifically instructed them that this should not influence their views on the case.
The Result
The Pennsylvania Supreme Court agreed with the position set forth in the amicus brief, holding that an existing Pennsylvania rule "is sufficiently comprehensive to allow a trial court to consider whether a comfort dog may assist a witness in testifying in a truthful manner during a trial." The ruling endorsed a process that balances a vulnerable witness' need for a comfort dog against any potential bias the dog's presence could engender toward a defendant. Mitigating potential bias could include actions such as limiting jurors' view of the dog — just as the trial court did with Melody.
"The presence of comfort dogs in the courtroom not only assists witnesses with providing accurate testimony, but ultimately better ensures more just outcomes for all involved," says Animal Legal Defense Fund Criminal Justice Program Director Lora Dunn. "We applaud the Pennsylvania Supreme Court in reaching this significant decision that will positively impact cases throughout the state."
It's clear that this outcome is a win for vulnerable witnesses in Pennsylvania. But importantly, it also helps advance the legal status of animals — a key element of the Animal Legal Defense Fund's work.
How? In most situations, our legal system still views animals as property — but this ruling considers them in a very different light. As the amicus brief notes: "Foundational to animal law is the notion that being an animal is capable of having legal significance, which should be acknowledged by the law where applicable. Indeed, for courtroom facility dogs, their very 'animalness' — their status as a non-human creature, capable of empathic relationships — is central to their utility."
About the Attorneys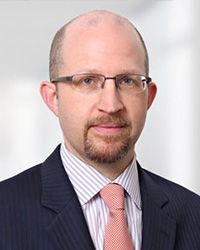 As chair of Stradley Ronon's Appellate Practice Group, Karl devotes much of his work to cases before the Pennsylvania Supreme Court — which heard the comfort-dog case in March 2021 and issued its ruling in September — as well as the Pennsylvania Commonwealth and Superior courts and U.S. Court of Appeals for the Third Circuit. Karl received his J.D. from the Pennsylvania State University Dickinson School of Law and serves on the board of the Council of Appellate Lawyers of the American Bar Association and as co-chair of the Appellate Advocacy Committee of the Pennsylvania Bar Association. He is a frequent commentator, panelist, and moderator on issues related to appellate practice.
Karl's motivation to do animal-related pro bono work? It's simple, he says: "I am passionate about animals." He and his wife are the guardians of three rescue dogs — Charlie, Lucy, and Linus — and they support numerous animal-protection efforts.
Of the outcome in this case, Karl says: "We are very pleased with the Pennsylvania Supreme Court's decision. This is a significant win for our clients, comfort dogs, and the witnesses who need them."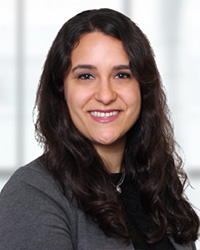 A senior associate at Stradley Ronon, Melissa received her J.D. from the Georgetown University Law Center and completed a fellowship at an organization providing free legal assistance to economically disadvantaged clients dealing with gender, LGBTQIA+, and disability issues in the workplace. She practiced general commercial litigation at a San Francisco firm before coming to Stradley Ronon.
Melissa's current work primarily focuses on employment litigation, but her longtime interest in animal protection made her a natural fit for the Animal Legal Defense Fund's Pro Bono Network. She jumped at the chance to leverage her expertise to help animals in this case.
"Over the years, I have volunteered at a number of animal shelters around the country and donated to animal rights organizations," says Melissa. "I love animals and grew up with rescue dogs and cats." She currently shares her home with her husband, Eric, Scout, a golden retriever, and Maggie, a rescued cat from Arkansas.
Reflecting on this amicus brief and its impact, Melissa says she's "thrilled that the Pennsylvania Supreme Court's well-reasoned opinion will benefit the judicial system for years to come. We also hope the decision offers guidance to other states facing this same legal question."
You Can Help
If you're a practicing legal professional interested in joining the Animal Legal Defense Fund's Pro Bono Network, please consider filling out an attorney or paralegal membership application. If you're currently in law school, you may wish to join or form an Animal Legal Defense Fund Student Chapter. Subscribe to receive email alerts with more opportunities to take action for animals; you may also wish to sign up for optional additional alerts specifically geared toward legal professionals and law students.
---
The Animal Legal Defense Fund deeply appreciates the pro bono support of legal professionals across the country. In this continuing series of spotlights, the Animal Legal Defense Fund commends the contributions of Karl S. Myers and Melissa L. Perry.
Help animals win the legal protections they so desperately need and deserve, and ensure they have an advocate in courtrooms and legislatures across the country.
Take Action Now
Related
The California Court of Appeals affirmed a ruling by a lower court recognizing Society for the Prevention of Animal Cruelty (SPCA) organizations' ability to file lawsuits against entities that violate existing animal protection laws.

Huston narrates the Animal Legal Defense Fund film demonstrating the impact legal advocates can have on behalf of animal cruelty victims

Class-action lawsuit alleges thousands in California purchased dogs under the false belief they were rescue animals