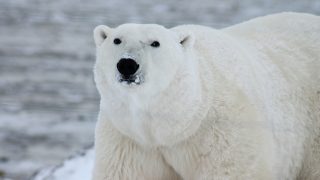 Paralegal Membership Application
Application
If you're a paralegal ready to join the Animal Legal Defense Fund's Pro Bono Program, complete the Paralegal Application below and you'll be directed to a payment form to pay your $15 membership fee.
Our Pro Bono Program is the nation's largest pro bono network for animal protection and utilizes volunteers to support our litigation, criminal justice, and legislative goals.
As a paralegal member, you'll receive these membership benefits:
• Animal Legal Defense Fund's Newsletter: The Animals' Advocate
• One issue of Animal Law Review (U.S. only)
• E-mail updates on cases, news, and events
• E-mail updates on volunteer, education, and employment opportunities
---
Related
The Animal Legal Defense Fund, the nation's preeminent legal advocacy organization for animals, is offering a $5,000 reward for information leading to the arrest and conviction of the person or people responsible for illegally trapping a coyote in Essex County, Massachusetts.

Animal Legal Defense Fund sues Foster Farms for violating California law by using cruel, water-intensive slaughter method during megadrought

A coalition, led by the Animal Legal Defense Fund, filed an emergency petition with the USDA to prevent COVID-19 relief funds, resources, and any other forms of support from facilitating or compensating for the costs of ventilation shutdown or water-based foam "depopulation" — the mass killing of animals on factory farms.