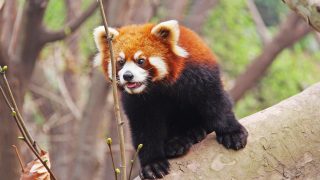 Pro Bono Network
Animal Legal Defense Fund
The Animal Legal Defense Fund works closely with law professionals to advance the emerging field and practice of animal law. The Pro Bono Program manages the Volunteer Attorney Network. We utilize volunteer attorneys to work on a variety of projects including legal research, writing legal information guides, filing amicus briefs, litigating cases, and assisting prosecutors with animal cruelty cases.
Apply online to join the Pro Bono Program. If you'd like to join the Volunteer Attorney Network, please select Yes, I want to get involved and play an active role in advancing the Animal Legal Defense Fund's mission on the attorney application. To update your attorney membership information, fill out our attorney member update form.
The cost of your first year's membership dues is $30.
As an attorney member, you'll receive these membership benefits:
Animal Legal Defense Fund's newsletter: The Animals' Advocate
One issue of Animal Law Review (U.S. only)  
Email updates on cases, news, events, and education and employment opportunities
To request more information about Animal Legal Defense Fund's Pro Bono Program, please e-mail ProBono@aldf.org.
Related
Reward Offered by Animal Legal Defense Fund for Information Leading to Arrest/Conviction

We need your help to make Texas the next state to protect dogs in hot cars!

Award-winning music icon Tanya Tucker is joining forces with the Animal Legal Defense Fund to urge families to avoid roadside zoos. After a recent visit to Special Memories Zoo, Tucker was so disturbed by the conditions, she felt compelled to stand up.