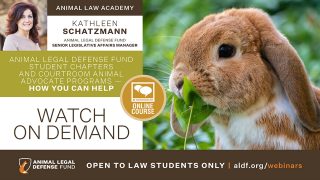 Animal Legal Defense Fund Student Chapters and Courtroom Animal Advocate Programs — How You Can Help
Presented 1/26/21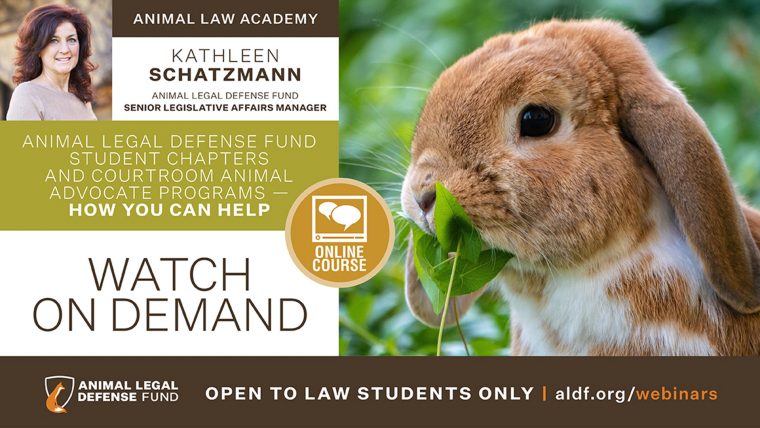 Animal Legal Defense Fund Senior Legislative Affairs Manager Kathleen Schatzmann and Seton Hall Law School Student Chapter member Alice Huang will share specific actions that law students and Animal Legal Defense Fund Student Chapters can take to significantly impact Courtroom Animal Advocate Program bills.
This webinar has been prerecorded. Watch it now!
Resources
Related
The 17th annual U.S. Animal Protection Laws Rankings Report (2022) ranks the animal protection laws of all 50 states.

The amicus briefs from notable experts including Harvard University's Laurence H. Tribe filed in support of neglected horse's lawsuit against his former abuser

Join co-host Jackson Galaxy, comedian Nikki Glaser, and other special guests
Join the Animal Legal Defense Fund's email list to stay up to date on lawsuits, legislation, and regulations affecting animals.
Sign Up Now