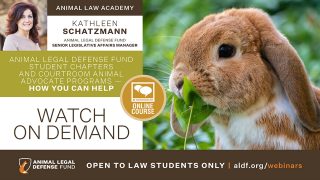 Animal Legal Defense Fund Student Chapters and Courtroom Animal Advocate Programs — How You Can Help
Presented 1/26/21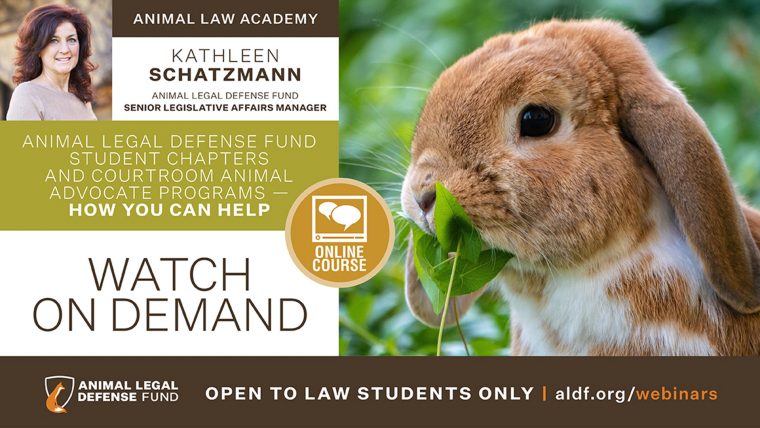 Animal Legal Defense Fund Senior Legislative Affairs Manager Kathleen Schatzmann and Seton Hall Law School Student Chapter member Alice Huang will share specific actions that law students and Animal Legal Defense Fund Student Chapters can take to significantly impact Courtroom Animal Advocate Program bills. A brief Q/A to follow.
This webinar has been prerecorded. Watch it now!
Resources
Related
Actors Paul Wesley, Christina Ricci, Stevie Van Zandt and dozens of native and resident celebrities join the Animal Legal Defense Fund in an open letter urging the state's legislators to end the intensive confinement of mother pigs and calves in New Jersey.

The Animal Legal Defense Fund files amicus brief seeking to prevent industries from using public record exemptions to hide information from the public.

Animal Legal Defense Fund increases reward for information leading to the arrest and conviction of the person or people responsible for harassing manatee in Citrus County, Florida
Join the Animal Legal Defense Fund's email list to stay up to date on lawsuits, legislation, and regulations affecting animals.
Sign Up Now