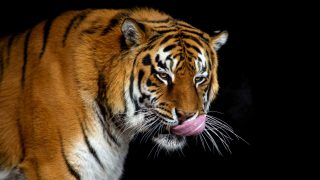 Punk Rock Legend Iggy Pop Asks Florida Senators to Protect Big Cats
Long-time Miami resident asks Senators Marco Rubio and Rick Scott to co-sponsor the Big Cat Public Safety Act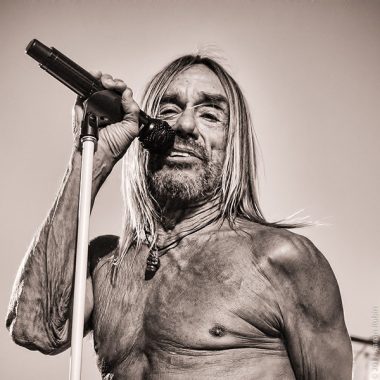 Contact: media@aldf.org
MIAMI – Today musician Iggy Pop is asking Senators Marco Rubio and Rick Scott to co-sponsor the Big Cat Public Safety Act — proposed federal legislation that would help end the rampant abuse of tigers and other big cats across the country by prohibiting private ownership, direct public contact, and dangerous interactions with big cats such as cub petting.
Pop's appeal comes directly after signing a star-powered petition co-authored by Blackfish Director Gabriela Cowperthwaite and the Animal Legal Defense Fund urging Congress to pass the Big Cat Public Safety Act. Additional celebrity signers include Kate Mara, Rooney Mara, Joaquin Phoenix, Edie Falco, and Hilary Swank, among others.
The recent release of Netflix's Tiger King bolstered support for the bill which now has over half of the house of representatives as co-sponsors, increasing support in the senate.
There are more big cats living in captivity in the United States than there are remaining in the wild. Big cats are apex predators who have complex physical and psychological needs and require vast territories to truly flourish. When wild species are deprived of expressing their natural instincts by caging them, separating them from their newborn cubs, and imposing risky human interactions upon them, we are creating a recipe for disaster.
"The Big Cat Public Safety Act, which has bipartisan support in both the house and senate, is aimed at protecting big cats from abuse and neglect by prohibiting private possession of these wild animals, and banning risky public encounters with them," says musician Iggy Pop. "Co-sponsoring this commonsense bill will show the Senators' commitment to the safety of Floridians and respect for exotic wildlife."
"The patchwork of inconsistent state laws regulating big cats across the country is unacceptable, which is why we need this federal legislation signed into law. Ideally all of these animals would either be living in accredited sanctuaries or their natural habitats," says Animal Legal Defense Fund Executive Director Stephen Wells. "Having the support of public figures like Iggy Pop who are engaging their own officials will help build the momentum needed to get this law passed in Congress."
Though some states have banned the private possession of big cats, these regulations are simply not enough. Records obtained from state wildlife agencies indicate that big cat cubs are routinely traded across state lines to less restrictive states across the country, including Florida. The passage of the Big Cat Public Safety Act would work to ensure that communities aren't inheriting dangerous animals and bring much-needed uniformity to regulating the big cat trade in the United States.
For more information, visit aldf.org/ProtectBigCats.
"Iggy Pop at Burger Boogaloo" by rawkphotos is licensed under CC BY-ND 2.0
Join Joaquin Phoenix and more than other 25 celebrities in asking Congress to support the Big Cat Public Safety Act.
SIGN THE PETITION
Related
Bill aims to help end the rampant abuse of tigers and other big cats in captivity by banning private possession

The court's decision ensures Special Memories Zoo is permanently closed following Animal Legal Defense Fund lawsuit

For decades, Fischbacher, with his business partner Roy Horn, ran an infamous Las Vegas show that forced white tigers and lions to perform tricks in front of large audiences.