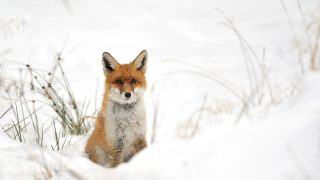 Pro Bono Network Member Website Badges
Downloadable Graphics for Network Members
The Animal Legal Defense Fund has developed an online badge that allows members to identify themselves, or their law firm, as a valued member of the Animal Legal Defense Fund Pro Bono Network.
By highlighting your involvement, you can demonstrate to your clients and website visitors that you have a passion for animals' protection and offer support to animals in need through the Animal Legal Defense Fund.
Whether you choose to include it on your "About" page, in the website footer, or anywhere else you prefer, the "Pro Bono Network Member Badge" is available in multiple colors and styles to integrate flawlessly into your website design.
To save an image, right click and select "Save image as…" You can also use the code below each image to embed it in your site.
---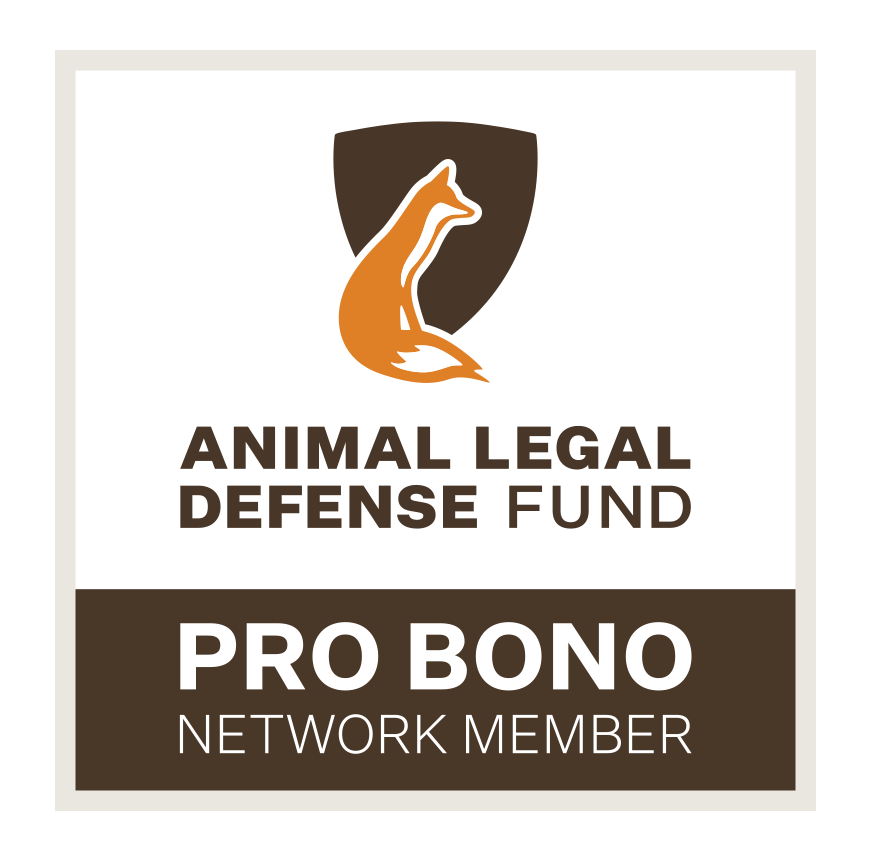 <a href="https://aldf.org/how_we_work/collaboration/"><img alt="Animal Legal Defense Fund Pro Bono Network Member" src="https://aldf.org/wp-content/uploads/2019/09/ALDF-Pro-Bono-Member-Square_Color.png" width="200″ height="200″/></a>
---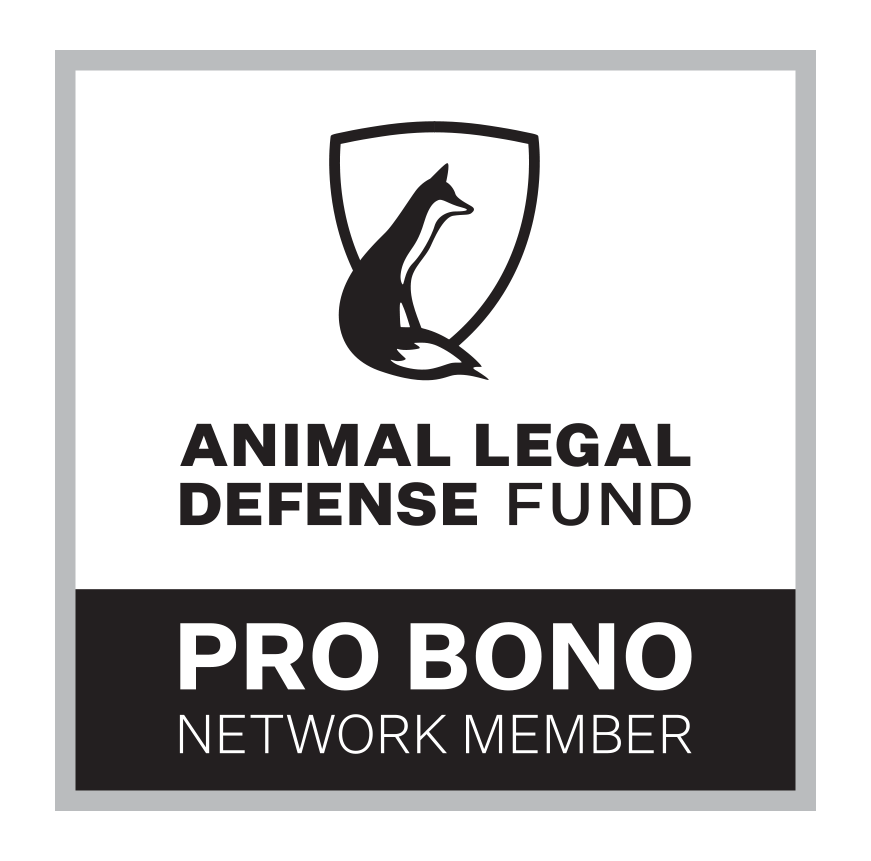 <a href="https://aldf.org/how_we_work/collaboration/"><img alt="Animal Legal Defense Fund Pro Bono Network Member" src="https://aldf.org/wp-content/uploads/2019/09/ALDF-Pro-Bono-Member-Square_Black.png" width="200″ height="200″/></a>
---

<a href="https://aldf.org/how_we_work/collaboration/"><img alt="Animal Legal Defense Fund Pro Bono Network Member" src="https://aldf.org/wp-content/uploads/2019/09/ALDF-Pro-Bono-Member_Horizonal-Color.png" width="600″ height="100″/></a>
---
<a href="https://aldf.org/how_we_work/collaboration/"><img alt="Animal Legal Defense Fund Pro Bono Network Member" src="https://aldf.org/wp-content/uploads/2019/09/ALDF-Pro-Bono-Horizonal-Black.png" width="600″ height="100″/></a>
---

<a href="https://aldf.org/how_we_work/collaboration/"><img alt="Animal Legal Defense Fund Pro Bono Network Member" src="https://aldf.org/wp-content/uploads/2019/09/ALDF-Pro-Bono-Member_Horizontal-White.png" width="600″ height="100″/></a>
Related
The gift of more than $1 million will fund the program over the next four years

This action is for U.S. residents only.

The victory follows the passage of a factory farming law and efforts to curtail the construction of new mega dairies in the state