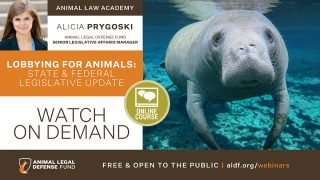 Lobbying for Animals: State & Federal Legislative Update
Presented 6/23/21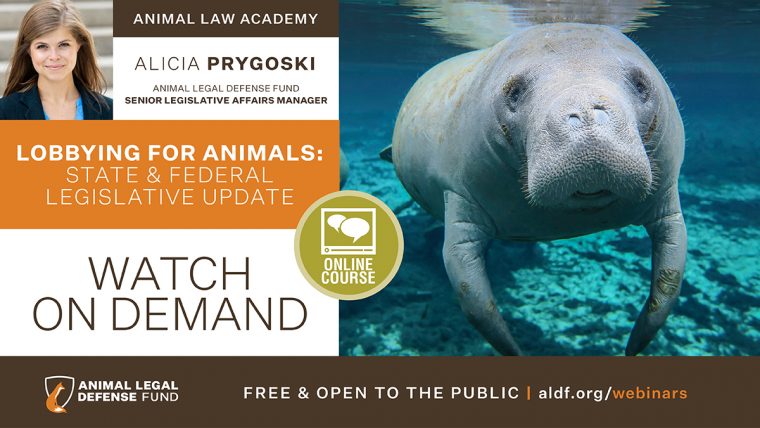 Join Alicia Prygoski, Animal Legal Defense Fund Senior Legislative Affairs Manager, for a discussion about our legislative victories from the past few months and bills we're currently advocating for at the state and federal level, including Courtroom Animal Advocate Programs (CAAP), farmed animal confinement bills, fur bans, retail pet sales bans, and more! We'll also explore how you can directly impact the legislative process to make a difference for animals. A brief Q&A to follow.
This webinar has been pre-recorded. Watch it now!
Resources
Join the Animal Legal Defense Fund's email list to stay up to date on lawsuits, legislation, and regulations affecting animals.
Sign Up Now
Related
Edie Falco narrates the Animal Legal Defense Fund film demanding transparency in factory farming

D.C. Court of Appeals rules Animal Legal Defense Fund can pursue its claims

Animal Legal Defense Fund-led coalition wins major victory for animal protection, food and worker safety, and the First Amendment