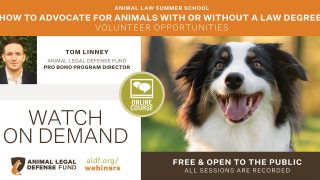 How to Advocate for Animals With or Without a Law Degree: Volunteer Opportunities
Presented 6/30/20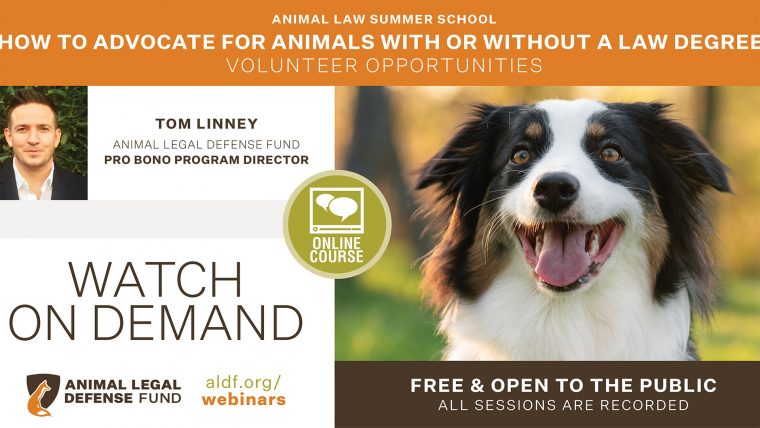 Do you want to change the world for animals but are not sure where to begin?
Join Pro Bono Program Director Tom Linney as he discusses fun and meaningful ways that each of us can volunteer in our communities to make a difference for animals. Tom will also discuss how legal professionals, regardless of employment or specialization, can advocate for animals as part of the Animal Legal Defense Fund's volunteer network. Law students, attorneys, and paralegals are highly encouraged to attend, but all are welcome for this light-hearted and interactive presentation.
This webinar was pre-recorded. Watch it now!
Resources
Join the Animal Legal Defense Fund's email list to stay up to date on lawsuits, legislation, and regulations affecting animals.
Sign Up Now
Related
The Animal Legal Defense Fund has helped defend California's right to enact the strongest farmed animal protection law in the country

Proposed rule would maintain an unnecessarily complicated and confusing process for children to get access to plant-based milk

Cows were killed in Madison, Brazos, and Robertson Counties, Texas.