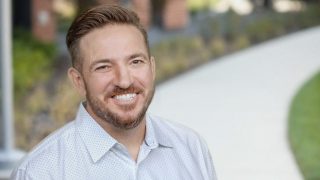 Tom Linney
Pro Bono Program Director
As Director of the Pro Bono Program for the Animal Legal Defense Fund, Tom Linney oversees the nation's largest pro bono network for animal protection. He collaborates with the Litigation, Legislative and Criminal Justice programs to secure pro bono counsel for cases, recruiting interested attorneys and law firms from around the country. Under Tom's leadership, the Pro Bono Program has created successful partnerships with many of the nation's largest and most well-respected law firms, and secured more than 63,000 pro bono hours for different Animal Legal Defense Fund projects, totaling more than $23 million in legal work to help animals.
Tom is a graduate of the University of Texas School of Law, where he established an Animal Legal Defense Fund Student Chapter, successfully petitioned the school to add an animal law course, and coordinated several successful projects as Animal Legal Defense Fund Student Chapter President. While Tom was in law school, he gained experience working for Texas RioGrande Legal Aid and an animal law practitioner. He also served as legislative intern for the Texas Humane Legislation Network. Tom became the first student to receive a Baron & Budd Fellowship from UT Law to pursue animal protection work. He is currently co-host of the radio show "Animal Concerns of Texas," has served on the boards of numerous local animal protection organizations, and as a judge at the National Animal Law Competitions.
When he's not working, Tom enjoys volunteering, playing just about any sport, and spending time with his family, which includes six rescue animals: Rhea, Athena, Hello Kitty, Captain America, Hulk, and Thor (who – if you can believe it – is actually way more handsome than Chris Hemsworth).