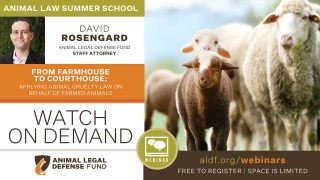 From Farmhouse to Courthouse: Applying Animal Cruelty Law on Behalf of Farmed Animals 2019
Presented 7/9/19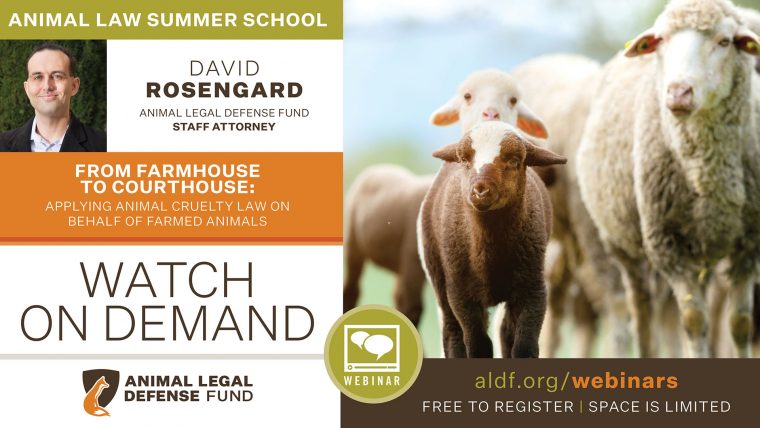 Farmed animals feature in some of the oldest known legal cases. Despite the venerable history of farmed animals within the law, these animals are all too often thought of as being entirely excluded from the protection of animal cruelty legislation.
Join Animal Legal Defense Fund Staff Attorney David B. Rosengard as he dismantles this myth, exploring the ways that cruelty law can be deployed on behalf of farmed animals – and avenues towards expanding what those protections offer.
Related
Extreme changes to the regulations have widespread consequences for animals, surrounding communities, and the environment

Animal Legal Defense Fund sues Foster Farms for violating California law by using cruel, water-intensive slaughter method during megadrought

The Animal Legal Defense Fund announced that the U.S. District Court for the Northern District of California has granted a preliminary injunction that allows Miyoko's Creamery (Miyoko's) to maintain its labeling as-is while the case proceeds without fear of enforcement by the California Department of Food and Agriculture (CDFA).
Help animals win the legal protections they so desperately need and deserve, and ensure they have an advocate in courtrooms and legislatures across the country.
Take Action Now