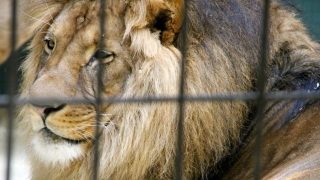 Complaint Demands USDA Revoke Pennsylvania Claws 'N' Paws Roadside Zoo Animal Exhibitor License
Years of complaints and a first-hand account of inhumane treatment of animals, including cougar and fox
Contact:  media@aldf.org
WASHINGTON, D.C. — Today, the Animal Legal Defense Fund filed a complaint urging the U.S. Department of Agriculture (USDA) to investigate and enforce the Animal Welfare Act (AWA) and its implementing regulations to decline to re-issue the exhibitor license of Pennsylvania roadside zoo, Claws 'N' Paws, which expires in May 2022. Claws 'N' Paws exhibits and houses over 150 animals, listing over 55 species on its website. A first-person account of the suffering these animals endure at Claws 'N' Paws — supported by online testimonials, complaints to USDA, and USDA's own inspection reports — highlights the need for USDA to comprehensively review the facility to determine whether it meets the minimum requirements of the AWA.
Upon visiting the facility in August 2021, an Animal Legal Defense Fund member from Pennsylvania saw animals suffering first-hand. She observed alarming conditions of the animals there. Big cats, including cougars and lions, panted and paced in small enclosures. A cougar was unsteady and barely able to jump up on a small structure, while a black panther languished with his tongue hanging out of his mouth the entire length of the member's visit, despite that day's moderate temperature. A skinny fox alone in a small cage had a tiny den for shelter. The facility produced foul odors in multiple areas, which may indicate poor sanitation.
"The repeated complaints and violations noted in the USDA's own inspection reports make it clear Claws 'N' Paws is unable to provide the care the Animal Welfare Act requires to qualify for an exhibitor's license," says Animal Legal Defense Fund Executive Director Stephen Wells. "It is imperative the USDA uphold its obligation to protect animals and deny this facility — and any others that cannot meet minimum health and safety standards — its application for a new license and require that the animals be removed, evaluated by a veterinarian, and relocated to a reputable sanctuary."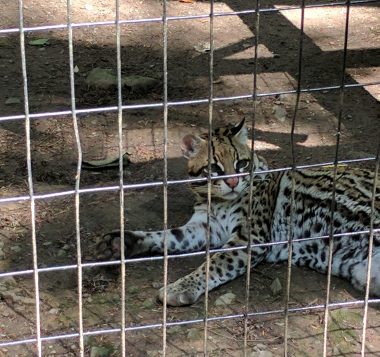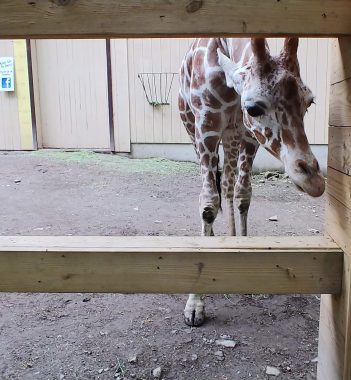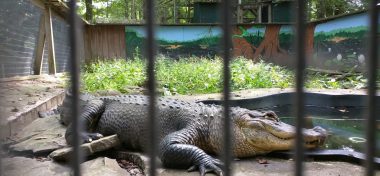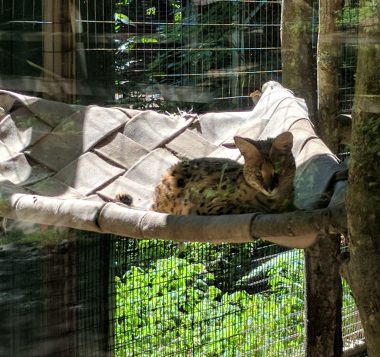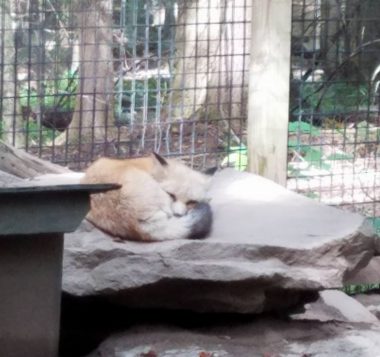 USDA inspection reports of the facility and online reviews and complaints confirm the inadequate conditions Animal Legal Defense Fund's member observed. Violations include animals exhibiting psychological distress displayed through stereotypic behaviors, such as pacing and head bobbing. A TripAdvisor review notes, "[m]any animals were in enclosures that were not suited to the species, and which provided little if any shelter from the elements." In a complaint to the USDA, one individual noted, "[w]e cried while we were there and cried when we left, the conditions were disgusting, filthy, and stinky." A USDA routine inspection report from 2016 mentioned there had been "pooling water and feces in camel enclosure" all while the facility's license has continually been renewed by the USDA.
The Animal Legal Defense Fund uses all legal tools at its disposal to secure more and better protections for animals at roadside zoos and facilities exhibiting animals. The Animal Legal Defense Fund has lawsuits alleging violations of the Endangered Species Act and/or state animal cruelty laws pending against Pymatuning Deer Park in Jamestown, Pennsylvania, and Farmers Inn roadside zoo in Sigel, Pennsylvania.
Join the Animal Legal Defense Fund's email list to stay up to date on lawsuits, legislation, and regulations affecting animals.
Sign Up Now
Related
The gift of more than $1 million will fund the program over the next four years

This action is for U.S. residents only.

The victory follows the passage of a factory farming law and efforts to curtail the construction of new mega dairies in the state