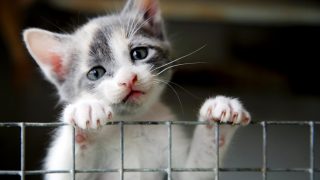 Colorado Passes Animal Possession Ban for Convicted Animal Abusers
by Nicole Pallotta, Academic Outreach Manager
On May 1, 2019, Colorado Gov. Jared Polis signed House Bill 1092, which amends the state's animal cruelty statute to include an animal possession ban for convicted animal abusers. The new law, which takes effect on August 2, prohibits those convicted of aggravated animal cruelty from owning, possessing, or caring for a "pet animal"[1] for three to five years from their date of conviction. Possession bans like Colorado's, which keep those convicted of animal cruelty away from animals, are a new but important trend in animal protection law.
Colorado's new law will also allow a judge to sentence offenders to complete an anger management program or other mental health treatment "designed to address the underlying causative factors for the violation." In cases of felony animal cruelty, it requires courts to order an evaluation to be conducted before sentencing to assist the court in determining an appropriate sentence and to help determine causative factors.
The emphasis on causative factors is important since some types of animal abuse have high rates of recidivism. Though not all animal abusers have an underlying mental health condition, some acts of animal cruelty, such as animal hoarding, are strongly associated with a psychological disorder and can respond to treatment.[2] The recidivism rate for animal hoarding is particularly high — almost 100%.[3] So without intervention and treatment it is likely an offender will repeat the behavior — but only if they have access to animals. This is why the possession ban is a key element of this legislation.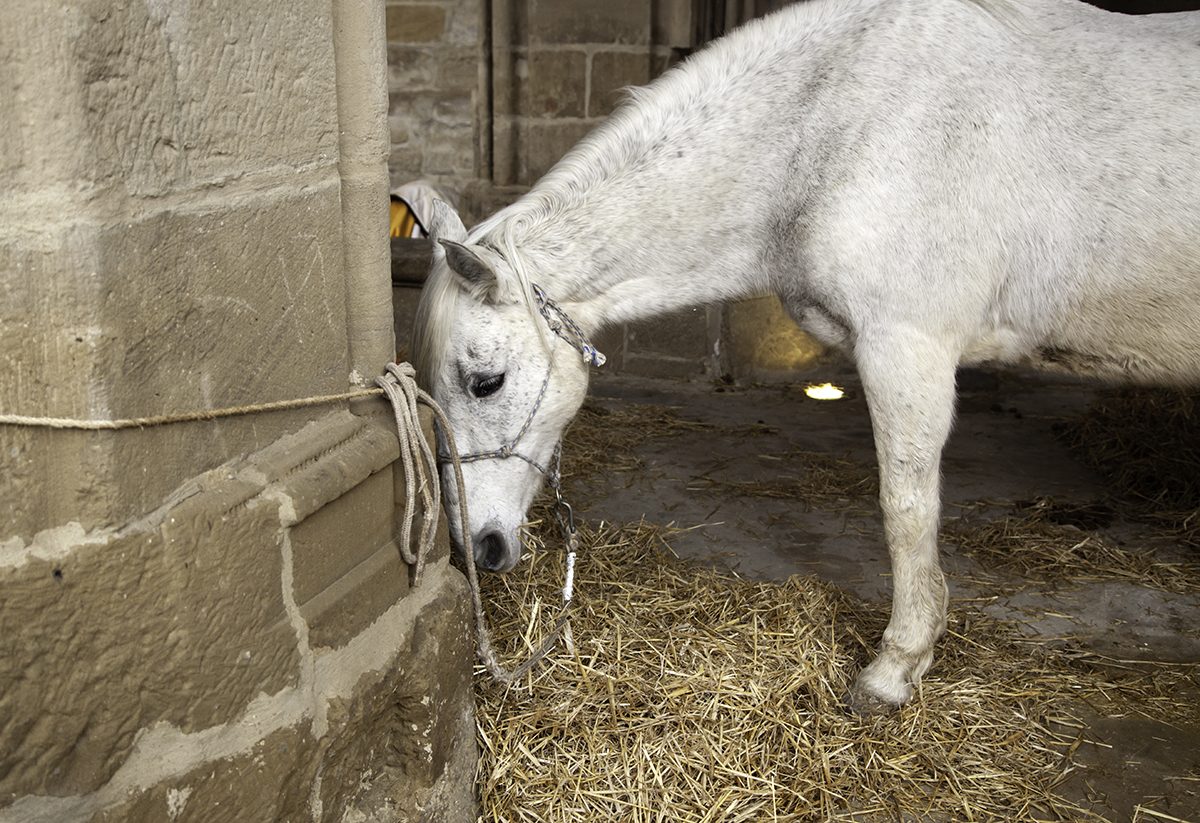 As often happens in the legislative process, Colorado's new law underwent significant revisions, with the final bill being weaker than the original version. The text of the original bill prohibited those convicted of felony animal cruelty from having an animal for ten years, and those convicted of misdemeanor animal cruelty from having an animal for five years. The version passed into law caps the ban at five years and only applies to those convicted of felony animal cruelty.
The mandatory possession ban contains an exception for cases in which a defendant's treatment provider makes a specific recommendation not to impose the ban, if the court agrees with that recommendation. The mandatory possession ban and mental health evaluation provisions apply to juvenile offenders as well, except there is no finite term for the ban; the court can either dictate a term or have it expire when the juvenile court loses jurisdiction over the individual and the case.
During the bill signing, Gov. Polis also announced the creation of a new People for Animal Welfare (PAW) Committee, which will play an advisory role on issues related to animal protection in Colorado. Animal Legal Defense Fund Senior Staff Attorney Diane Balkin was invited to serve on this committee, along with other notable animal experts from varied professional backgrounds across the state.
A New Trend
Possession bans like Colorado's are an important, commonsense tool to prevent animals from being victimized in the future. However, most states currently do not have mandatory requirements for keeping convicted animal abusers away from animals.
As awareness grows about not only the prevalence of animal cruelty, but also the ease and frequency with which convicted animal abusers can obtain more animals (and potentially repeat the same abusive behaviors), possession bans are gaining ground as an important tool to protect animals. Having an animal is a privilege, not a right, and that privilege should be revoked if an individual fails to comply with the minimum standards of care set forth in animal cruelty laws. People routinely lose their driving privileges after engaging in criminally irresponsible behavior involving a vehicle, such as drunk driving, and equal or higher standards should apply when a living being is involved.
Whatever other punishments are meted out by the court, an offender should at a minimum lose the privilege of having contact with animals if they violate cruelty laws. Violating a cruelty law is a serious offense, especially considering they typically mandate only that animals be provided minimal care (such as food, water, shelter, and sometimes basic veterinary care), in addition to protecting against the infliction of pain and suffering.
Last year, the Animal Legal Defense Fund identified possession bans as a new trend. As noted in our 2018 U.S. Animal Protection Laws Rankings:
Currently 24 states have "permissive" possession bans authorized by statute, meaning that it is up to the court to decide whether to prohibit a defendant from owning or possessing animals. Twelve states have "mandatory" possession bans, which usually require courts to prohibit an animal abuser from owning or possessing animals for a period of time—typically five years following a misdemeanor conviction and fifteen years following a felony conviction for animal cruelty. This year, seven states have created or strengthened their possession ban statutes.
In April 2019, Indiana also enacted a possession ban law that prohibits convicted animal abusers from owning, harboring, or training a companion animal[4] as a condition of probation or parole. (In contrast, Colorado's possession ban—and those of most other jurisdictions—is independent of any parole, probation, or conditional suspended sentences.) Before reaching Gov. Eric Holcombe's desk, SB 474 unanimously passed both the Indiana Senate and House. Prosecutor Pat Harrington, who drafted the bill, told the Journal & Courier: "Not one vote against it. How often does that happen? . . . I just think that reflects that this law was needed and that it was common sense."
The new possession ban is an amendment to the Indiana Code concerning corrections. Indiana's cruelty law[5] already contains a provision for mental health treatment, which states the court "shall consider" and "may order" an individual who commits an animal abuse offense to receive psychological, behavioral, or other counseling as a part of the sentence.
Even if there is not a mandatory possession ban on the books, courts in the United States and in other countries often have the discretion to impose such bans. In a recent case in Calgary, Canada, a court imposed a 15-year ban on owning animals (and a $2,500 fine) on a woman who was convicted of animal cruelty for imprisoning her dog and cat in a storage unit. The Calgary Humane Society's cruelty investigations manager told the Calgary Herald:
Fifteen years is significant and well above the average ban which is three to five years. The fine is in line with what I would be expecting for something like this but it's still far from the $20,000 maximum… That being said, fines are never really our priority . . . We're after the protection of animals.
In October 2019, a Scottish court sentenced a woman to a lifetime ban on owning, keeping, or taking possession or care of any animal after she neglected the 30 dogs in her care so severely that three of them had to be euthanized immediately upon discovery. An inspector with the Scottish SPCA told BBC News:
In our view, banning people guilty of mistreating and abusing animals can only help prevent more suffering. Bans also send an important message that owning an animal is a privilege rather than a right.
Take Action!
You can advocate to create an animal possession ban for convicted animal abusers in your state, or strengthen your existing law. You don't have to start from scratch — the Animal Legal Defense Fund has created a Possession Bans Model Law that you can present to your legislators.
Our model law mandates that those who are convicted of an animal cruelty violation are prohibited from owning or having contact with animals for a set period of time, ranging from five years for a first misdemeanor offense up to the lifetime of the offender following a second felony offense. It also addresses significant gaps that exist some of the states that have enacted possession bans.
If you live in California, support the Animal Cruelty & Violence Intervention Act of 2019. This law will requires people convicted of serious animal abuse crimes to undergo a mandatory mental health evaluation and possibly ongoing treatment. People convicted of less serious crimes may be ordered to enroll in humane education courses.
To learn more about possession bans currently on the books in specific states, see the Animal Legal Defense Fund's 2018 U.S. Animal Protection Laws Rankings (p. 6).
Further Reading:
Footnotes
:
[1] Under Colorado law, "'pet animal' means dogs, cats, rabbits, guinea pigs, hamsters, mice, rats, gerbils, ferrets, birds, fish, reptiles, amphibians, and invertebrates, or any other species of wild or domestic or hybrid animal sold, transferred, or retained for the purpose of being kept as a household pet, except livestock . . . 'Pet animal' does not include an animal that is used for working purposes on a farm or ranch." (CO Rev Stat § 35-80-102 (2016))
[2] In a 2017 law review article, "Never Enough: Animal Hoarding Law," Courtney G. Lee writes:

Few studies discussing hoarding as a mental disorder existed in the medical community until the last two decades.12 . . . . Initially, researchers categorized hoarding as a subset of obsessive-compulsive personality disorder (OCD), but over time many medical professionals started viewing hoarding as its own separate condition, believing that classifying it as a subset of another disorder results in inconsistency in studies and underestimation of hoarding's harmful effects.14 That theory gained momentum, and the most recent edition of the Diagnostic and Statistic Manual of Mental Disorders (DSM-5), the definitive guide for the classification of mental disorders, changed to list hoarding as its own separate diagnosis.15 (Lee 2017, pp. 26-7).
[3] Lee, Courtney G. 2017. "Never Enough: Animal Hoarding Law. ". University of Baltimore Law Review. 47(1): 23.
[4] Defined as a dog or cat that is not a service animal.
[5] Indiana Code Title 35. Criminal Law and Procedure § 35-46-3-12
Related
The Animal Legal Defense Fund, the nation's preeminent legal advocacy organization for animals, is offering a $5,000 reward for information leading to the arrest and conviction of the person or people responsible for illegally trapping a coyote in Essex County, Massachusetts.

Animal Legal Defense Fund sues Foster Farms for violating California law by using cruel, water-intensive slaughter method during megadrought

A coalition, led by the Animal Legal Defense Fund, filed an emergency petition with the USDA to prevent COVID-19 relief funds, resources, and any other forms of support from facilitating or compensating for the costs of ventilation shutdown or water-based foam "depopulation" — the mass killing of animals on factory farms.
Join the Animal Legal Defense Fund's email list to stay up to date on lawsuits, legislation, and regulations affecting animals.
Sign Up Now