Congratulations to the 2021 Student Chapters of the Year!
The Student Chapter of the Year Award celebrates chapters that have shown amazing efforts in advancing the field of animal law
Congratulations to the Animal Legal Defense Fund Student Chapters at the University of Wisconsin Law School, Florida State University College of Law, New York Law School, and Seton Hall Law School for winning the 2021 Animal Legal Defense Fund Student Chapter of the Year Awards!
Student chapters are recognized student organizations at law schools across the U.S. and affiliated with the Animal Legal Defense Fund. Each student chapter is supported through Animal Legal Defense Fund grants to hold events on campus and attend animal law conferences and events. Each student chapter is supported and empowered to engage in local, state, and federal legislation, collaborate with local organizations on related issues, and offered special access to Animal Legal Defense Fund staff.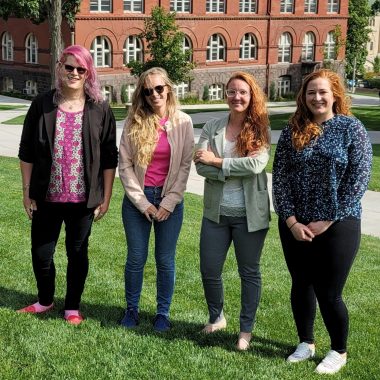 The student chapter at the University of Wisconsin Law School is a small but dedicated group of law students working to protect the lives and advance the interests of animals through the legal system. Although the 2020-2021 academic year was challenging in many ways, the student chapter remained committed to that mission. One of the inventive ways they brought together student members and the animal law community was by hosting a virtual animal law-themed "bar review" with local attorneys. The student chapter also co-hosted an outreach and education event with Madison-based Sheltering Animals of Abuse Victims to extend its efforts to offer support to human and non-human animals in need. In addition, the student chapter raised awareness of animal law and protection through a virtual breed-specific legislation seminar in collaboration with the American Society for the Prevention of Cruelty to Animals. The student chapter's goals moving forward include securing more plant-based options at law school events, minimizing bird strikes on law school building windows, and organizing an animal law book club.
Seton Hall Student Chapter members made the best of the difficult pandemic situation to create a warm and inviting environment for students during strange times. With the mentorship of Animal Legal Defense Fund Strategic Legislative Affairs Manager Kathleen Schatzman, the student chapter drafted a support letter for the Courtroom Animal Advocate Program (CAAP) and took part in the organization's webinar on this subject, speaking to other students across the country about advocating for similar programs in their respective states. The student chapter also joined the New Jersey Ban the Crates campaign, where they secured the co-sponsorships of local legislators for two bills, took part in phone banking, and participated in additional ways to further the campaign's efforts. Lastly, the student chapter held a tea tasting; co-hosted a presentation on "Domestic Violence, Animal Abuse, and Covid-19: The Common Thread," with the Domestic Violence Advocacy Team; held webinars on zoonotic diseases with Farm Sanctuary and animal testing with animal ethics and neurology expert Dr. Aysha Akhtar; and supported a local cat rescue Final Hope by raising funds and collecting donations.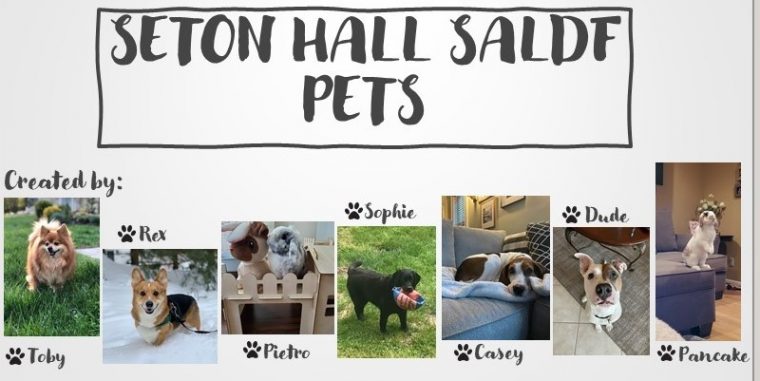 During the 2020-2021 academic year, the Animal Legal Defense Fund Florida State University Student Chapter took initiative to create an advanced animal law course — Animal Law: Litigation, Legislation & Policy — offered for the first time in spring 2021. The student chapter officers helped facilitate the process by finding an adjunct professor willing to teach the course, creating a skills-training based schedule for real world experience in animal law, and soliciting passionate students who could benefit from practical training in animal law. Student chapter members earned pro bono hours by assisting Pets Ad Litem, Inc. with research and writing projects addressing companion animal breeding issues and wildlife permitting. The chapter supported the local community by holding a food and supplies drive to benefit the local humane society and collected 250 pounds of pet food and loads of supplies during the pandemic!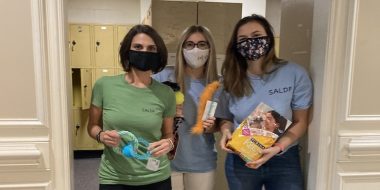 Finally, the student chapter worked with the Humane Society of the United States Florida Director to engage students in local animal protection legislation, such as fighting a Florida bill that would reverse local ordinances that prohibit the retail sales of dogs and cats for Humane Lobby Day.
The Animal Legal Defense Fund New York Law School Student Chapter participated in a supplies drive to support a local animal shelter, advocated for animal protection legislation, hosted numerous guest speakers, held virtual interactive recruitment events, and more. The student chapter's goal is to stimulate real change for animals on and off campus, and to ensure the student organization stays active for years to come through recruitment.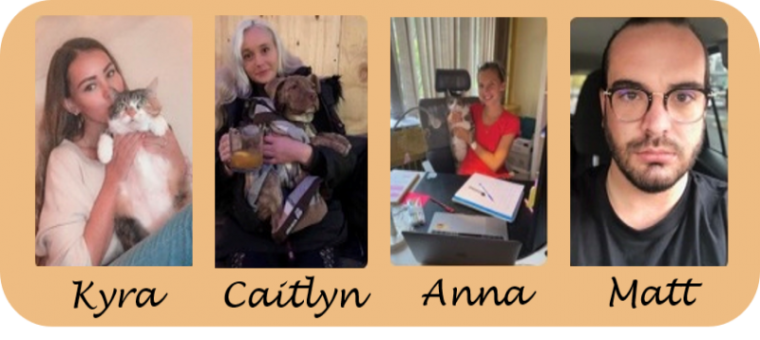 The pandemic has forced animal advocates across the country to find alternate ways to speak out for animals. We commend and thank all Animal Legal Defense Fund Student Chapters for their ingenuity and dedication in discovering new avenues for animal advocacy efforts!
Recent News
Select a state on the map below to find related animal protection laws, cases, legislation, and more.

Actress Christian Serratos narrates the Animal Legal Defense Fund film advocating for an end to puppy mills

The Student Convention provides an opportunity for law students to receive career advice from leaders in the animal law field and network with law students from schools across the country and beyond.