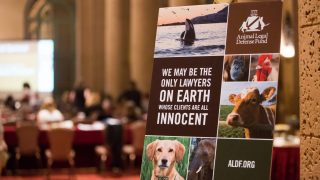 Animal Law Symposium 2017
Wildlife Rights and Protection in the 21st Century
On May 20, 2017 the Animal Legal Defense Fund hosted its third annual Animal Law Symposium in Los Angeles. This year's Symposium focused on wild animals and how to protect them when human activity increasingly runs counter to the interests of wildlife. The sold out event brought together law students, attorneys and experts, all interested in improving the lives of animals in our society.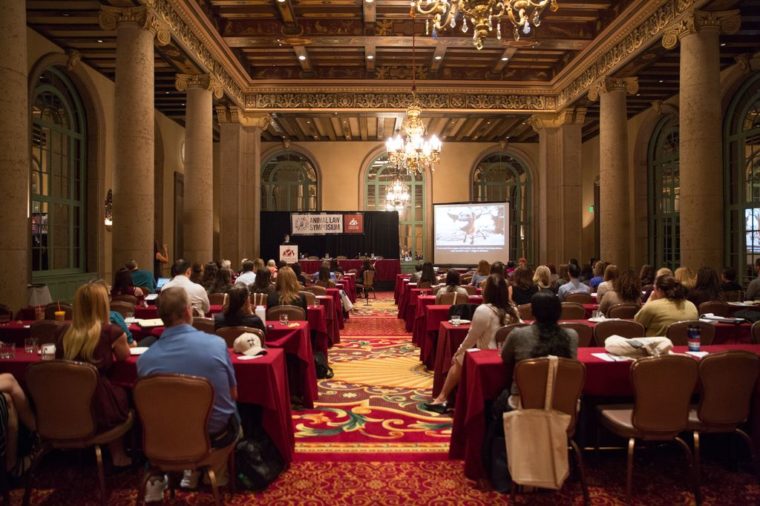 Panels discussed a variety of topics relating to wild animals and their place in society today ‑‑ from the current politics-driven model of "managing" wildlife by killing animals like coyotes and mountain lions to keeping wild species in captivity under the guise of "conservation"—to connecting the dots between animal agriculture and climate change. Finding solutions to these issues was also a focus for the expert panelists who shared ideas on developing a less human-centric and more compassionate approach to co-existing with other species as well as strategies that can be carried out through litigation, legislation, and regulations to help animals in those circumstances.
Keynote speaker Jo-Anne McArthur talked about her book and project, We Animals. For years, McArthur has photographed animals in the human environment to showcase how humans' interactions with animals can often be abusive with humans using animals as objects. She has photographed animals in more than 40 countries and those images have been featured in almost 100 campaigns to end the suffering of animals worldwide.
In between panels and during the reception following the day's events, attendees were able to network and exchange ideas on how to help wildlife in their own communities. Animal advocates and Animal Legal Defense Fund supporters journalist Jane Velez-Mitchell and actress Elaine Hendrix also attended the event.
We're grateful to all of this year's speakers, attendees and sponsors, Tatiana Freitas, Jane Unchained, RKD Alpha Dog, Beyond Meat, Aidikoff Law and an anonymous Animal Legal Defense Fund board member, for making this year's symposium such a success.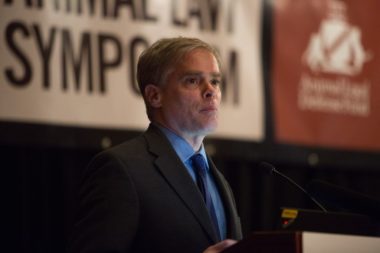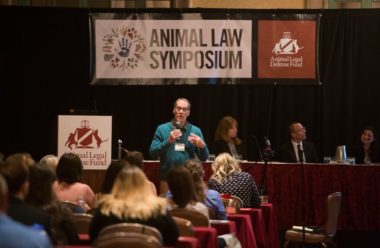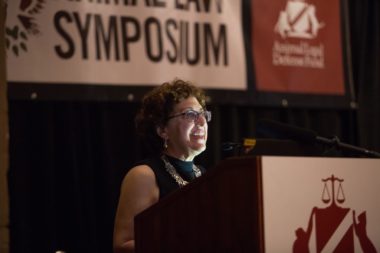 Related
We are, in fact, living in what scientists have come to describe as the "sixth extinction," – the sixth time in the history of our planet that species have disappeared at such a rapid pace.

The 24th annual Animal Law Conference in New York City was attended by law students, attorneys and animal advocates.

On Saturday, March 28, more than 150 attorneys, law students, and animal advocates came together to attend the first symposium of the Animal Legal Defense Fund's Los Angeles regional attorney network