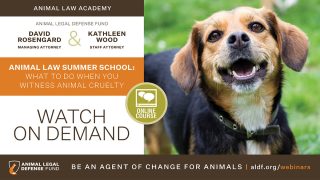 Animal Law Summer School: What to Do When You Witness Animal Cruelty
Presented 6/10/21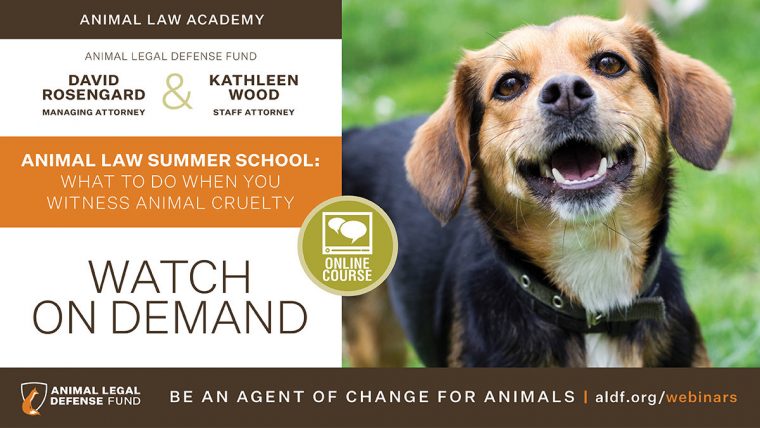 The hot summer months bring up an array of potential issues involving animals and their protection. Join us for the first presentation of our Animal Law Summer School series, as we explore how to be an agent of change for animals. David Rosengard and Kathleen Wood will discuss what to do if you witness animal cruelty, with a focus on summertime activities and situations, such as coming across a dog inside a hot car, animals left outside in inclement weather, special attractions like petting zoos and roadside zoos, and natural disaster. A brief Q&A to follow.
This webinar has been pre-recorded. Watch it now!
Resources
Join the Animal Legal Defense Fund's email list to stay up to date on lawsuits, legislation, and regulations affecting animals.
Sign Up Now
Related
Animal Legal Defense Fund asserts USDA allows Perdue Farms and others to misleadingly represent factory farmed animals in pastoral imagery

In a letter to the USDA, the Animal Legal Defense Fund and others explain the zoo has repeatedly violated standards of the Animal Welfare Act

Animal Legal Defense Fund offers reward for information leading to the arrest and conviction of the person or people responsible for binding an alligator in Seminole County, Florida