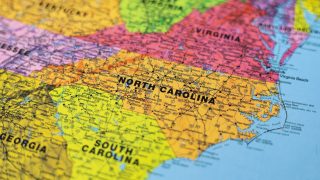 North Carolina
Updates about legal issues facing animals in the state
The Animal Legal Defense Fund works at the federal, state and local levels to protect the lives and advance the interests of animals.
Animal Protection Laws Ranking
Each year, the Animal Legal Defense Fund publishes its U.S. State Animal Protection Laws Rankings Report. Each state is ranked based on 20 different categories of animal protection.
North Carolina
Overall Rank: #42 (Bottom Tier)
+Animal cruelty is an abatable civil nuisance
-Neglect laws do not include requirements for shelter, veterinary care, etc.
-Has an ag-gag law
-No statutorily authorized sentencing to mental health evaluation or treatment
-No sentence enhancements for repeat animal abusers
Active Legislation
Active Cases
Recent Victories
Take Action
Take action now to help animals in your state.