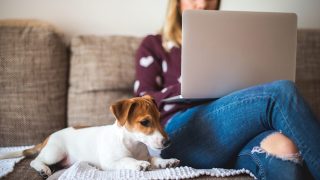 Webinars
Animal Law Academy
The Animal Law Academy webinars are an opportunity to hone your skills and gain both practical and substantive knowledge about important issues currently facing animals in the legal system. Participants will learn from the experts and enjoy an interactive Q&A session. Don't miss the chance to get an in-depth look into what it means to advocate for animals' through the legal system.
Animal Law Academy webinars are suitable for anyone interested in animal law, current and future law students, attorneys, legal professionals and animal advocates.
Upcoming webinars

Tuesday, December 6, 2022 at 12:00 p.m. PT / 3:00 p.m. ET
Join Strategic Legislative Affairs Manager Alicia Prygoski for a discussion about the legislative progress we've made for animals this year.

Wednesday, December 14, 2022 at 12:00 p.m. PT / 3:00 p.m. ET
In this free webinar, you will learn how the Animal Legal Defense Fund has used the Freedom of Information Act and Public Record Requests to gain information about relationships between local governments and Wildlife Services.
Past webinars
Related
Damning evidence presented during proceedings are the foundation of the appeal

Actress Christian Serratos narrates the Animal Legal Defense Fund film advocating for an end to puppy mills

Animal Legal Defense Fund's lawsuit alleged Hormel misleads consumers with its Natural Choice® brand of lunch meats and bacon