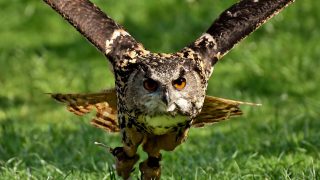 The Pro Bono Legal Team Who Helped Free Ricky the Bear
In February, the Animal Legal Defense Fund announced the news that a female black bear named Ricky had been released to the Wild Animal Sanctuary in Colorado, after an ALDF lawsuit secured her freedom from a tiny concrete cage at a Pennsylvania ice-cream shop. This great result came about with the help of several crucial participants—including the sanctuary and transportation crew, Dr. Mary Denver, the plaintiffs, our own staff attorneys, but also: the outstanding legal assistance generously donated by some of the top legal minds in Pennsylvania. Ricky will now have 15 acres of safe space to roam and play with other bears, thanks to the brilliant legal work of Carl Hittinger, Brian Le Manna, and Brian Saunders.
Carl Hittinger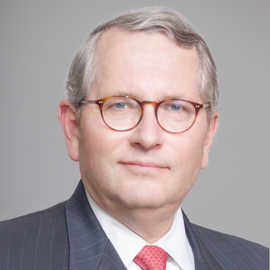 A partner at BakerHostleter LLP and an experienced trial lawyer, Carl Hittinger focuses his practice on complex commercial and civil rights litigation. For more than three decades, he has successfully tried lengthy jury and non-jury cases and counseled clients on all aspects of civil and criminal antitrust and unfair competition law. Carl has resolved high-end, complicated cases for both plaintiffs and defendants in courts and before agencies across the nation throughout his comprehensive career.
"This was an important pro bono case that I felt needed our involvement to right this wrong and provide Ricky with a home that was safe and dignified for her by using all available legal means," Carl explains. "We are pleased the matter could be finally resolved with dispatch once all parties understood the realities of the situation and what was truly best for Ricky."
Carl Hittinger is a monthly columnist on antitrust issues for The Legal Intelligencer and a trusted source for Pennsylvania legal news, information, and analysis. He has been recognized as a Pennsylvania "Super Lawyer" in the area of Antitrust Litigation since 2004. Carl is the Litigation Group Coordinator for the firm's Philadelphia office. BakerHostleter is one of the nation's 100 largest law firms, with more than 550 attorneys serving clients throughout the world.
Brian LaManna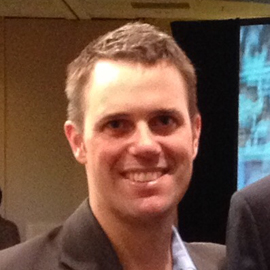 Attorney Brian LaManna specializes in creditors' rights, along with real estate litigation, bankruptcy, animal law, and real property acquisitions. For more than a decade he has served as lead counsel for numerous national lending institutions in both commercial and civil litigation matters concerning land use and title disputes, zoning and environmental compliance, and wrongful foreclosure. Brian received his bachelor's degree from Syracuse University and his JD from Suffolk University Law School in 2003. He is a member of the bar in Pennsylvania, Maryland, Massachusetts, and the District of Columbia. He has generously donated his legal expertise to the Animal Legal Defense Fund in other cases as well.
"I was proud to be part of the team that liberated Ricky from her unacceptable living conditions. Ricky's case illustrates the vital need for improved animal protection laws and education. Laws should not permit an animal such as Ricky, to suffer silently in a cage for over a decade. Through pragmatic communication, I believe we can continue to inspire a public understanding that all animals deserve our respect, empathy and kindness," Brian says.
Brian Saunders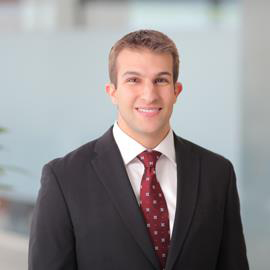 Brian Saunders is an intellectual property associate and registered patent attorney at BakerHostleter. He holds a bachelor's and a master's degree in biomedical engineering from Drexel University, where he received honors and distinction, in addition to his law degree. While completing his master's degree, he focused his studies on spinal cord injury, motion restoration, and biomechanical design. In law school, Brian was a semifinalist in the Rutgers Moot Court Competition, where he received an award for best appellate brief. Upon graduation from law school, Brian received the American Bar Association award for excellence in Intellectual Property. Having worked as an engineer at two multinational medical device companies, he applies his technical background to his legal work.
"Animal rights cases such as this are among the most meaningful of pro bono matters. It is important to be a voice and instrument of justice for our animal friends, who cannot stand up for themselves. We are very pleased to have achieved such a positive result for Ricky in a timely fashion, and we trust that she will live a satisfying life in the company of other bears at the Wild Animal Sanctuary in Colorado."
Legal Heroes for Animals
"Carl, Brian, and Brian were indispensable to our success in this case," says Matthew Liebman, lead ALDF staff attorney on Ricky's case. "The support and wisdom of seasoned Pennsylvania litigators ensured that Ricky's best interests prevailed."
The Animal Legal Defense Fund would never be able to use the law to advance the interests of animals without the pro bono support of legal professionals nationwide. In this continuing series of spotlights, ALDF salutes attorneys Carl Hittinger, Brian LaManna, and Brian Saunders.
Related
Today the Delaware County district court granted a motion for contempt filed by the Animal Legal Defense Fund against Cricket Hollow Zoo and its owners, Pamela and Thomas Sellner, seeking the whereabouts of more than 100 animals who "disappeared" prior to a court-ordered rescue.

The U.S. Department of Agriculture (USDA) has cancelled notorious wildlife exhibitor and trafficker Robert Sawmiller's license to engage in exhibition, breeding and selling activities regulated by the Animal Welfare Act (AWA) following the Animal Legal Defense Fund's lawsuit against the agency for initially renewing the license. 

The court's decision ensures Special Memories Zoo is permanently closed following Animal Legal Defense Fund lawsuit