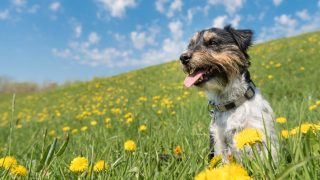 Host a Networking Event
Set up an event for your chapter so that students can meet local animal law attorneys, legal professionals, and community members. For help finding attorneys that practice animal law, contact your local bar association's animal law section or committee.
Get Schooled in Animal Law
If there are limited animal law coursesoffered at your school, look for summer animal law courses available at other schools. Lewis & Clark Law School offers an Animal Law Summer Program. Also check out our Animal Law Academy for webinars on current issues in animal law.
Related
The 17th annual U.S. Animal Protection Laws Rankings Report (2022) ranks the animal protection laws of all 50 states.

The amicus briefs from notable experts including Harvard University's Laurence H. Tribe filed in support of neglected horse's lawsuit against his former abuser

Join co-host Jackson Galaxy, comedian Nikki Glaser, and other special guests