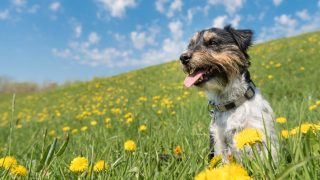 Host a Networking Event
Set up an event for your chapter so that students can meet local animal law attorneys, legal professionals, and community members. For help finding attorneys that practice animal law, contact your local bar association's animal law section or committee.
Get Schooled in Animal Law
If there are limited animal law coursesoffered at your school, look for summer animal law courses available at other schools. Lewis & Clark Law School offers an Animal Law Summer Program. Also check out our Animal Law Academy for webinars on current issues in animal law.
Related
The U.S. District Court for the Central District of California dismissed the industry's constitutional challenge in its entirety, and forbade the plaintiffs from trying to renew those claims.

The Animal Legal Defense Fund filed a lawsuit against the U.S. Department of Agriculture (USDA) for issuing a final rule allowing pig slaughterhouses nationwide to police themselves and kill pigs at very high line speeds.

Ask your state legislators to provide an opportunity for dogs and cats used in research to find loving homes once their time in a research laboratory has come to an end by supporting An Act Protecting Research Animals.