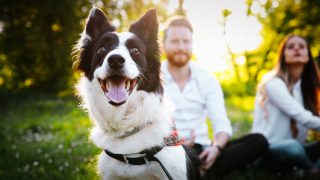 State Animal Protection Laws Ranked: Illinois is #1, Mississippi #50
Animal Legal Defense Fund Publishes 2019 State Ranking Report
San Francisco, CA – The Animal Legal Defense Fund, the nation's preeminent legal advocacy organization for animals, has released the 14th annual U.S. State Animal Protection Laws Rankings Report (2019), assessing the strengths and weaknesses of each state and territory's animal protection laws.
For the 12th year in a row, Illinois takes first place — followed by Oregon (2), Colorado (3), Maine (4), and Rhode Island (5). For the first time in 13 years Kentucky is not ranked 50th. Instead, Mississippi now resides at the bottom with the weakest animal protection laws, followed by Iowa (49), New Mexico (48), Kentucky (47), and Wyoming (46).
New Hampshire (14) and Montana (37) were the most-improved states in 2019, in part because both states updated their laws regarding what procedures are followed after an animal has been seized from a suspected abuse or neglect situation. Montana now requires that a bond be posted covering the costs of caring for a seized animal up until trial. New Hampshire also enacted laws mandating post-conviction possession bans and laws prohibiting animal fighting paraphernalia — two of the year's major trends. Last year New Hampshire was ranked at number 19, with Montana at 43.
Trends highlighted in the Rankings Report include possession bans and animal fighting paraphernalia laws. Possession bans are post-conviction remedies that allow courts to prohibit convicted animal abusers from owning or living in the same household as an animal. This is a continuing trend, and 12 states have created or strengthened their possession ban statutes over the past two years. A new trend this year was the emergence of animal fighting paraphernalia laws, which define and criminalize the possession of objects and instruments used to further animal fighting ventures. In 2019, four states adopted animal fighting paraphernalia laws.
"The Animal Legal Defense Fund's annual ranking report highlights the disparity in our animal protection laws from state to state," says Animal Legal Defense Fund Executive Director Stephen Wells. "Few people know what animal protections laws exist in their state, and can be very surprised when tragedy strikes — and an animal is hurt or killed — and there are no laws to ensure justice for that animal."
The U.S. Animal Protection State Laws Rankings Report lays out a clear path forward — for all jurisdictions — to strengthen legislation.
The rankings are based on a comprehensive review of each jurisdiction's animal protection laws including over 3,000 pages of statutes. This is the longest-running and most authoritative report of its kind, and tracks which states are prioritizing animal protection and working to improve their laws.
The full report is available here.
Related
Today the House of Representatives voted 272 to 114 to pass the Big Cat Public Safety Act. Endorsed by the Animal Legal Defense Fund, the bill prohibits the private ownership of big cats and makes it illegal for exhibitors to allow direct contact with cubs.

The Animal Legal Defense Fund filed a lawsuit against the United States Department of Agriculture (USDA) under the Freedom of Information Act (FOIA) over the agency's critical redactions in a contract between the USDA's Wildlife Services program and a Colorado slaughterhouse, outlining plans for slaughtering geese rounded up in parks across Denver.

The Animal Legal Defense Fund released the second in a series of white papers — COVID-19 and Factory Farming —providing policy recommendations to address industrial animal agriculture's role in our heightened risk for zoonotic diseases outbreaks, like COVID-19, and its potential to be the source of the next global pandemic.