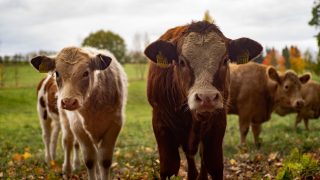 Laws against the sexual assault of animals
2021 U.S. Animal Protection Laws State Rankings
Select an animal law category to view 2021 trends:
Prohibitions on Sexual Assault
◼︎Has a law banning sexual abuse of animals
◼︎Has a law criminalizing "crimes against nature"
or otherwise inadequately defined bestiality statute
◼︎ Has no law addressing sexual assault of animals
Laws prohibiting the sexual assault of animals vary widely from state to state. Two states — New Mexico and West Virginia — still do not have any laws prohibiting the sexual assault of animals. In those states, sexual assault could still be prosecuted as animal cruelty if the animal suffers some physical harm, but that is still grossly insufficient to address the issue.
Even if the state prohibits sexual assault of animals, the laws may be weak. Thirteen states have antiquated laws which prohibit vague, undefined crimes such as the "abominable crime against nature," or otherwise fail to adequately define the crime. Not only are such statutes difficult to enforce due to their vagueness, but they are also usually closely tied to unconstitutional sodomy laws.
A growing number of states are updating and strengthening their bestiality laws, bringing them into the 21st century. In 2021, Guam, Hawaii, and Wyoming all criminalized sexual assault of animals for the first time ever.

Since 1979, the Animal Legal Defense Fund has led the charge to win animals the legal protection they so desperately need—and deserve. Your generous gift will assure that we can continue to take on cases that advance the interests of animals.
Donate