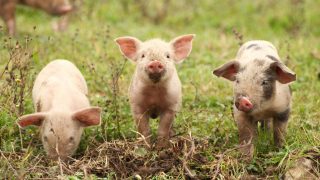 Spotlight: Emily Lane
Emily Lane is a 2022 recipient of the Animal Legal Defense Fund's Advancement in Animal Law Scholarship.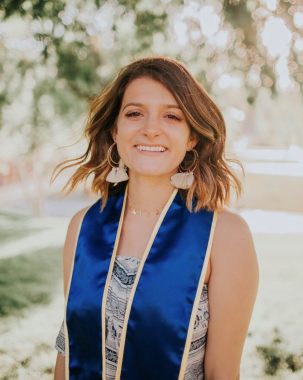 Emily Lane is a 2022 recipient of the Animal Legal Defense Fund's Advancement in Animal Law Scholarship. This award honors students who demonstrate a commitment to the Animal Legal Defense Fund's mission: "to advance the interests and protect the lives of animals through the legal system." Recipients are actively involved in their Animal Legal Defense Fund Student Chapter while in law school and show promise in the field after graduation.
Emily Lane is entering her third year of law school at Benjamin N. Cardozo School of Law in New York City, where she will serve as a 3L Advisor to Cardozo's Animal Legal Defense Fund student chapter.
What Animal Legal Defense Fund student chapter activities are you proudest of and why?
I am proudest of our Puppy Therapy event and our Thanksgiving Pet Donation Drive. We hosted Puppy Therapy twice this past school year, right before finals both semesters. Law school is a high stress environment, and we were able to bring therapy dogs into the building to remind our students to relax and take care of themselves during the rigorous finals season. It was rewarding to see the happiness the dogs brought, as well as foster connections with local therapy dog organizations. For Thanksgiving, we hosted a donation drive and asked the student body for pet food, toys, and other supplies to give to a local shelter. We were able to drop off pet necessities to brighten up the holidays for some NYC shelter pets! I was so proud of the way my classmates showed up for animals.
What is an animal law related goal of yours for the upcoming academic year?
For the upcoming academic year, I'd like to help the current SALDF board organize an event around the banning of carriage horses in New York City. It's a situation that is local and personal to us as NY law students, and I'd love to call more attention to it!
What are your plans/goals for post-graduation?
No matter where I end up post-graduation, I know I want to be an advocate for animals. I would love to work for any organization like ALDF or AWI, and recently I have taken a strong personal interest in marine mammal protection. My ultimate goal is to be able to positively impact the life of even one animal with my law degree.
What is one piece of advice that you would like to pass on to other Animal Legal Defense Fund student chapter leaders?
I would tell future SALDF chapter leaders to advocate for themselves in the events they want to throw, and to collaborate with other clubs and organizations. It can be difficult to bring awareness to animal issues, and partnering with other clubs is a great way to do that! I would also encourage them to get the word out as much as possible – table at club fairs, organize and advertise events at school, maintain your social media presence. I probably would not be on this path had I not seen SALDF at Cardozo's club fair and talked with some passionate members!
Learn more about the other 2022 Advancement in Animal Law Scholarship winners.


Recent News
The gift of more than $1 million will fund the program over the next four years

An Act to Protect Animals From Convicted Animal Abusers (H.1703/S.1076) would prohibit a person convicted of certain animal cruelty crimes — including torture, mutilation, and dogfighting — from possessing, adopting, or fostering an animal for at least five years.

This action is for U.S. residents only.
Help animals win the legal protections they so desperately need and deserve, and ensure they have an advocate in courtrooms and legislatures across the country.
Take Action Now