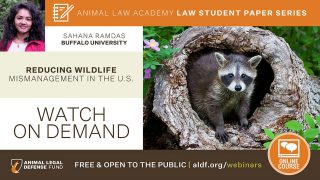 Law Student Paper Series — Reducing Wildlife Mismanagement in the U.S.
Presented 2/18/21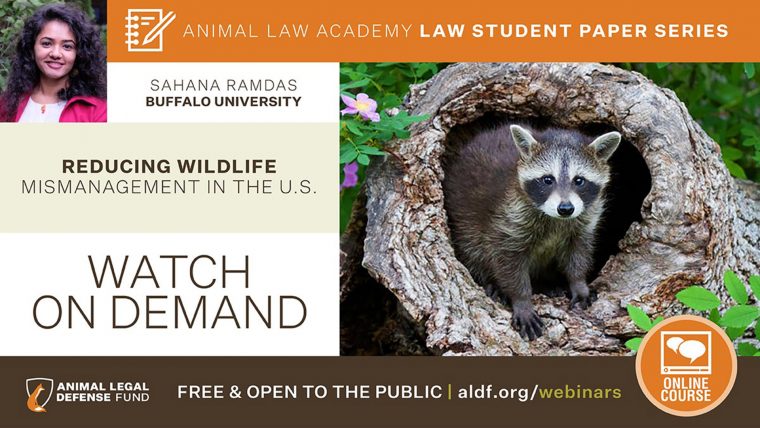 Despite persistent misguided beliefs, hunting does not reduce conflicts between wild animals and humans. Join Sahana Ramdas, Buffalo University, in a presentation analyzing the misaligned role played by the U.S. regulatory bodies, with a focus on ways to reduce conflict without compromising on the protection of wildlife and nature preservation. A brief Q&A to follow.
This webinar has been pre-recorded. Watch it now!
Resources
Related
The $25,000 scholarship is available to a second-year law student at the University, and includes a clerkship with the nonprofit

International Fur Trade Federation's amended complaints dismissed in decisive victory for animals

This week the Animal Legal Defense Fund submitted comments to the U.S. Food and Drug Administration (FDA) advocating for accurate, consistent, and flexible labeling of cell-cultured fish and shellfish products — meat or flesh grown from the cells of fresh or saltwater finfish, crustaceans, and other forms of aquatic animal life.
Join the Animal Legal Defense Fund's email list to stay up to date on lawsuits, legislation, and regulations affecting animals.
Sign Up Now