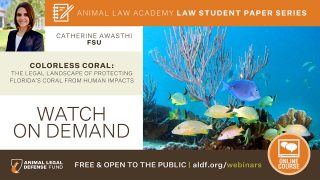 Law Student Paper Series — Colorless Coral: The Legal Landscape of Protecting Florida's Coral from Human Impacts
Presented 1/14/21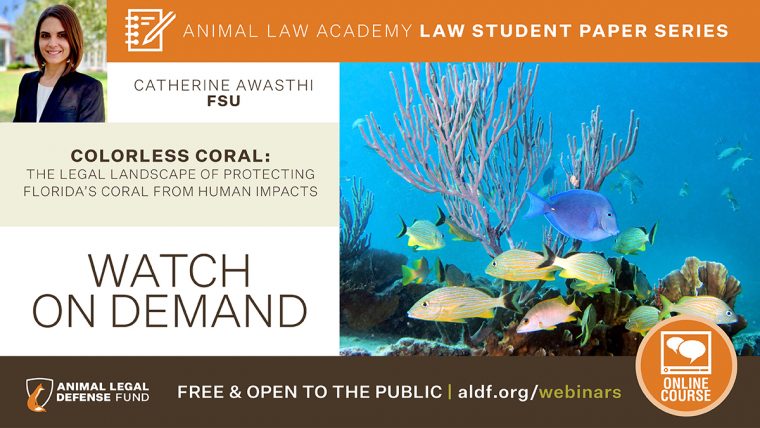 The health and condition of coral reefs continues to worsen in Florida and throughout the waters of the world, with a leading cause attributed to human activity. In recent years, there have been successful efforts in drawing attention to this ecological crisis leading to the passage of many laws and established programs to attempt to reverse the damage. Join Catherine Awasthi, Florida State University College of Law, as she presents on the legal and scientific issues associated with coral reefs, and the measures that are in place to rescue them.
This webinar has been prerecorded. Watch it now!
Resources
Related
The gift of more than $1 million will fund the program over the next four years

This action is for U.S. residents only.

The victory follows the passage of a factory farming law and efforts to curtail the construction of new mega dairies in the state
Join the Animal Legal Defense Fund's email list to stay up to date on lawsuits, legislation, and regulations affecting animals.
Sign Up Now