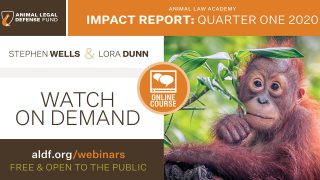 Impact Report with Stephen Wells (Quarter One 2020)
Presented 5/4/2020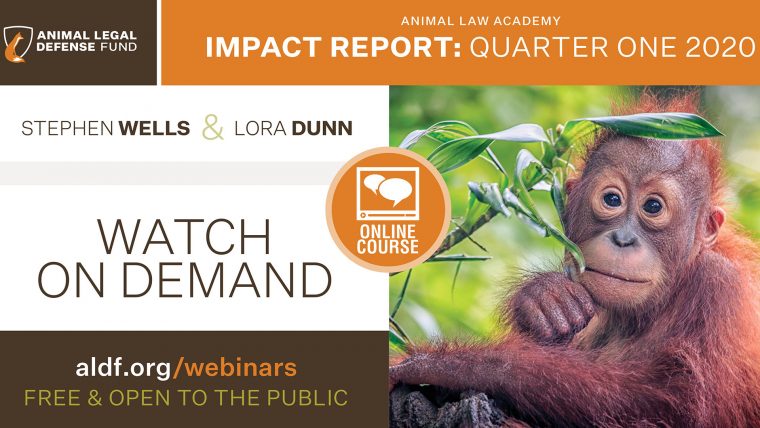 The beginning of 2020 was a busy time for the Animal Legal Defense Fund! Join Stephen Wells, Executive Director, and Lora Dunn, Criminal Justice Program Director, as they discuss current cases and projects, plus what's planned for the rest of the year, with special focus on the Criminal Justice Program.
This webinar was pre-recorded. Watch it now!
Resources
Join the Animal Legal Defense Fund's email list to stay up to date on lawsuits, legislation, and regulations affecting animals.
Sign Up Now
Related
On March 23, 2023, Judge Julie Rubin of the federal district court in Maryland issued a decision, ruling that the United States Department of Agriculture (USDA) acted unlawfully by denying a petition for rulemaking to improve the standard for the psychological well-being of primates in research

Numerous violations documented at the facility of inadequate animal care

Alternative sentencing program in Fulton County, Georgia pairs shelter dogs with criminal defendants to offer both training and a second chance