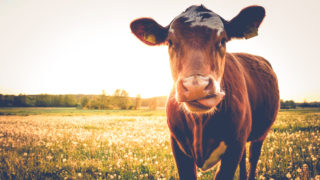 Farmed Animal Cruelty Prosecution Guide
A Resource for Prosecutors and Other Law Enforcement Officials (Illinois)
The goal of this Guide is to assist prosecutors and law enforcement agents at all levels of government with the various stages—from crime scene to courtroom—of animal cruelty cases involving farmed animals. Illinois has the strongest animal protection laws in the country.
In an effort to support prosecutors in holding offenders accountable for cruel conduct, this Guide explains which laws apply to farmed animals, and how to apply them when building a successful criminal cruelty case.
The 2018 Farmed Animals Prosecution Guide is designed for prosecutors in Illinois, and is password protected. To request the password, please contact action1@aldf.org.
Related
Animal Legal Defense Fund filed a lawsuit against Olympic Game Farm, a roadside drive-through zoo in Sequim, Washington, for maintaining animals in squalid conditions in violation of the Endangered Species Act and state animal protection laws.

As 2019 approaches, we're looking back at our biggest legal victories for animals over the last 12 months. These are just a few highlights – watch the video from Executive Director Stephen Wells to learn about all the legal advances we made for animals.

This week the Farm Bill was approved by the U.S. House and Senate. The bill includes important provisions that will protect animals, and most importantly, does not contain the King amendment.