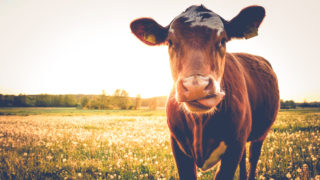 Farmed Animal Cruelty Prosecution Guide
A Resource for Prosecutors and Other Law Enforcement Officials (Illinois)
The goal of this Guide is to assist prosecutors and law enforcement agents at all levels of government with the various stages—from crime scene to courtroom—of animal cruelty cases involving farmed animals. Illinois has the strongest animal protection laws in the country.
In an effort to support prosecutors in holding offenders accountable for cruel conduct, this Guide explains which laws apply to farmed animals, and how to apply them when building a successful criminal cruelty case.
The 2018 Farmed Animals Prosecution Guide is designed for prosecutors in Illinois, and is password protected. To request the password, please contact action1@aldf.org.
Related
On September 28, 2018, Governor Jerry Brown signed Senate Bill 1249, making California the first state to ban the sale of most cosmetics tested on animals. The new law goes into effect January 1, 2020.

Consumers are not misled by plant-based product labels

The Animal Legal Defense Fund sent notice to Olympic Game Farm, a roadside zoo in Sequim, Washington, declaring its intent to sue the facility for keeping animals in substandard, cramped conditions in violation of the Endangered Species Act.