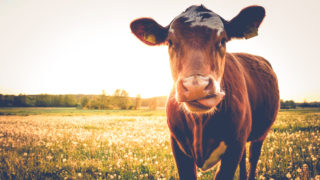 Farmed Animal Cruelty Prosecution Guide
A Resource for Prosecutors and Other Law Enforcement Officials (Illinois)
The goal of this Guide is to assist prosecutors and law enforcement agents at all levels of government with the various stages—from crime scene to courtroom—of animal cruelty cases involving farmed animals. Illinois has the strongest animal protection laws in the country.
In an effort to support prosecutors in holding offenders accountable for cruel conduct, this Guide explains which laws apply to farmed animals, and how to apply them when building a successful criminal cruelty case.
The 2018 Farmed Animals Prosecution Guide is designed for prosecutors in Illinois, and is password protected. To request the password, please contact action1@aldf.org.
Related
On January 15, 2019, the Virginia Court of Appeals affirmed the conviction of a man who was charged with violating the state's bestiality law after videotaping encounters he had with a woman and her dog.

Maryland Residents, Ask Your Maryland Legislators to Enact HB 213/SB 143 to Protect Rays from Killing Contests

The Animal Legal Defense Fund is offering our assistance in investigating the death of a zebra who died after being left out in last week's record breaking subzero weather in northern Indiana. We also renew our call for stronger animal protection laws.