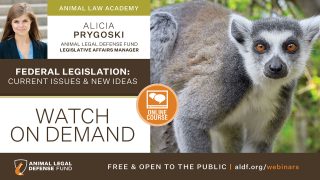 Federal Legislation: Current Issues & New Ideas
Presented 5/20/2020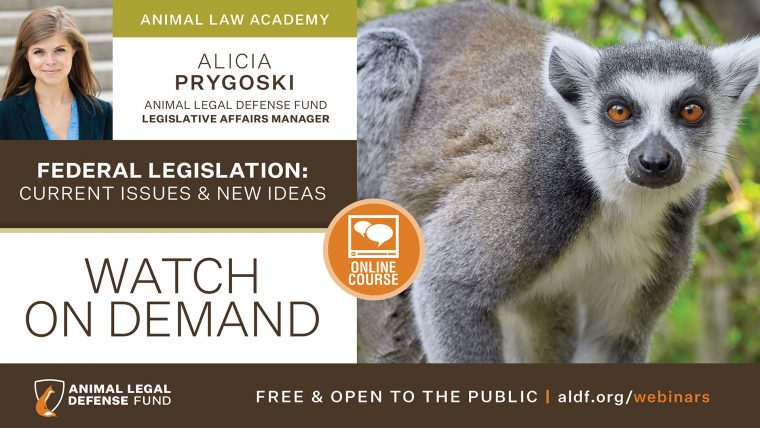 What kind of legislation has been introduced in Congress to stop animal cruelty? What can we do to make sure it gets passed into law?
In this webinar, Alicia Prygoski, Legislative Affairs Manager, will address the shortcomings for animal protection in current federal law, give an overview of pending legislation, and discuss what we'd like to see introduced in the future. We'll cover bills designed to protect captive wildlife, endangered species, companion animals, farmed animals, and more.
This webinar was pre-recorded. Watch it now!
Resources
Join the Animal Legal Defense Fund's email list to stay up to date on lawsuits, legislation, and regulations affecting animals.
Sign Up Now
Related
First ruling pertaining to recently enacted Big Cat Public Safety Act

Bill will reduce the risk of zoonotic disease transmission by phasing out mink farming and help operators transition out of the industry

Third denial to review first state-wide ban, starting in 2014