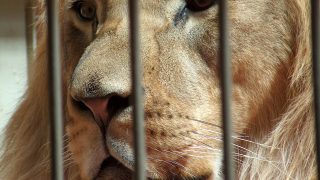 Animal Legal Defense Fund Sues Washington Roadside Zoo
Endangered and imperiled lions, tigers, grey wolves, and bears suffer in squalid conditions at Olympic Game Farm
Contact: media@aldf.org, 201-679-7088
Tacoma, WA – This week the Animal Legal Defense Fund, the nation's preeminent legal advocacy organization for animals, filed a lawsuit against Olympic Game Farm, a roadside drive-through zoo in Sequim, Washington, for maintaining animals in squalid conditions in violation of the federal Endangered Species Act (ESA) and state animal protection laws.
The animals at Olympic Game Farm are kept in grossly substandard conditions, affecting their mental and physical health. These include animals protected by the ESA, like lions who are forced to live in small and barren cages with no shelter from the cold. Gray wolves who cannot retreat from public view pace in their cages and show other signs of stress.
Brown bears, too, are kept in inadequate cages without sufficient mental stimulation, and are harassed by visitors who are permitted to throw unlimited quantities of bread into their cages.
Visitors have observed and documented other injured and sick animals at the zoo, including a Siberian tiger limping with lameness in a back leg, likely from inadequate flooring.
A visitor reported seeing a five-inch gash on one bear's shoulder. Olympic Game Farm even continued to display another tiger, named Amadeus, while he was sick and dying.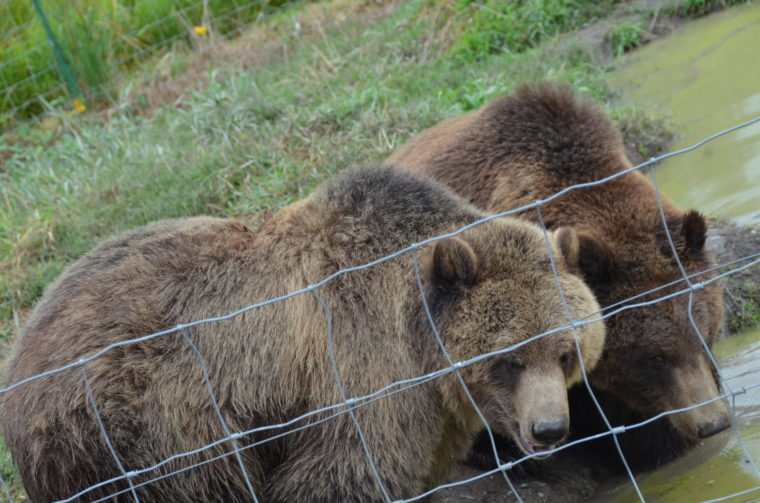 In September, the Animal Legal Defense Fund sent Olympic Game Farm a notice of intent to sue the roadside zoo. The notice alleged violations of the ESA, the Washington Endangered Species Act, and state animal cruelty laws.
The Animal Legal Defense Fund offered to assist in transferring all animals to reputable sanctuaries at no cost to the zoo. The owners have failed to make improvements that would comply with the law, or to work with the Animal Legal Defense Fund on the animals' transfer, resulting in the lawsuit being filed.
"No animal should have to live in these conditions — and the law agrees. Both the Endangered Species Act and Washington state animal protection laws make it illegal for Olympic Game Farm to keep animals in this inhumane manner," says Animal Legal Defense Fund Executive Director Stephen Wells.
"These animals deserve to live in sanctuaries capable of providing appropriate food and medical care, and a habitat sufficient to provide for healthy movement and social behaviors. We are determined to pursue every legal avenue to reach that result."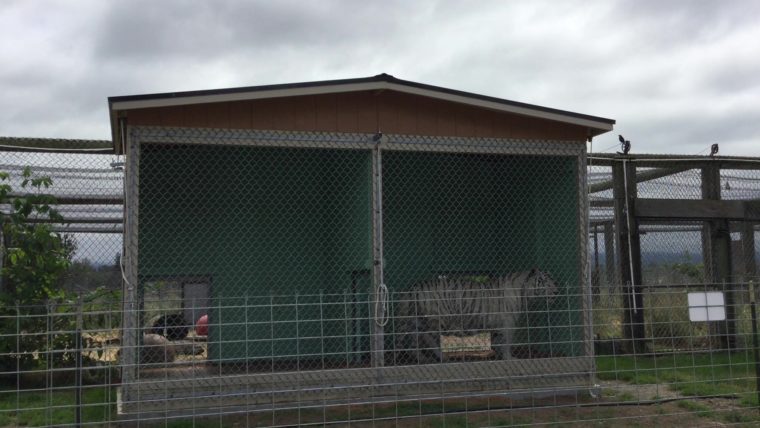 The problems at Olympic Game Farm are sadly not unique. Throughout the United States, animals are kept at similar roadside zoos, which are able to operate due to a lack of enforcement of federal and state animal protection laws. Because the animals can't advocate for themselves, the Animal Legal Defense Fund files lawsuits to protect animals held in these types of facilities.
Video footage and photos are available upon request.
Related
Endangered animals including lions, tigers, and gray wolves suffer in squalid conditions at Special Memories Zoo.

Today the U.S. District Court for the District of Minnesota issued a critical ruling in favor of wolves' legal protection — determining that gray wolves are not excluded from the Endangered Species Act even if they have some detectable dog genes.

Today, a coalition of animal protection and conservation groups sent a letter to the Humboldt County Board of Supervisors and Humboldt County Agriculture Commissioner, urging them to terminate their contract with the USDA.