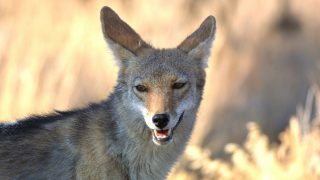 Congratulations to the 2016 SALDF Chapter of the Year!
The Animal Legal Defense Fund congratulates the Lewis & Clark Law School Student Animal Legal Defense Fund (SALDF) chapter for winning the 2016 SALDF Chapter of the Year Award! The award celebrates a SALDF chapter that has been a strong voice for animals on campus and in their community and has shown incredible efforts to advance the field of animal law.
SALDF chapters play a vital role in the growing field of animal law. Through raising awareness of the exploitation of animals, they show their law school communities that animal protection is a serious social justice issue. SALDF members are future attorneys, legislators and judges. They will be influential in changing the law to better protect animals.
During the 2015-2016 academic year, Lewis & Clark SALDF had one of its most impressive years to date. Established in 1993, Lewis & Clark SALDF was the first student chapter of the Animal Legal Defense Fund. (There are now over 215 SALDF chapters in the US, Canada and internationally!)
Lewis & Clark SALDF fostered a culture of volunteerism. Over 40 members rolled up their sleeves at Wildwood Farm Sanctuary, cleaning stalls and constructing enclosures for rescued farmed animals. More than a dozen members took on volunteer roles at the 2015 Animal Law Conference. The group also hosted Save Endangered Animals Oregon's ballot initiative kickoff, with members gathering signatures to stop the trafficking of wild animal parts.
The chapter raised awareness of issues affecting animals by co-sponsoring the Human-Animal Studies Conference, visiting the Wolf Haven International Sanctuary and holding a Meatout celebration where Lewis & Clark students were treated to free plant-based food, beer and raffle prizes to inspire compassion for farmed animals. The Meatout raffle and the chapter's Cutest Companion Contest raised just under $1,000 for animal protection organizations!
The chapter also focused on networking opportunities and bringing speakers to campus. Their third annual Animal Law Networking event brought together animal advocates, attorneys, legal professionals and animal law students. Lewis & Clark SALDF brought in over ten speakers, including Peter Brandt, Senior Attorney for Farm Animal Litigation at the Humane Society of the United States; Nicole Jergovic, who prosecutes animal crimes for the Multnomah County District Attorney's Office; Emily Davidsohn, Investigations Department Staff Attorney and Case Manager at the Oregon Humane Society; Quinn Read, Northwest Representative for Defenders of Wildlife and Lizzy Zultoski, staff attorney at Advocates of the West.
Thank you to the chapters that applied for this year's award and to all of our SALDF chapters for being a voice for animals!
Related
These charges leave no doubt that the mistreatment of an aquatic animal can be taken seriously — while also raising important questions concerning these creatures' treatment under the law.

This year, for the first time in the event's long-running history, the Animal Law Conference dedicated a panel to showcasing law student work.

We are now accepting submissions for our fourth annual Student Animal Legal Defense Fund Chapter of the Year Award!