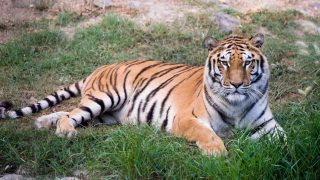 Animal Legal Defense Fund Sends Notice of Intent to Sue Washington Roadside Zoo
Endangered tigers, lions, and gray wolves suffer in squalid conditions at Olympic Game Farm
Contact: media@aldf.org
Seattle, WA – This week the Animal Legal Defense Fund, the nation's preeminent legal advocacy organization for animals, sent notice to Olympic Game Farm, a roadside zoo in Sequim, Washington, declaring its intent to sue the facility for keeping animals, including lions, gray wolves, and tigers, in substandard, cramped conditions in violation of the Endangered Species Act and state cruelty laws.
Olympic Game Farm maintains hundreds of wild animals in inhumane and unsafe conditions. Gray wolves, whose territories in the wild are between 200 and 500 square miles, live in small pens where they have been observed engaged in stereotypical pacing, a stress behavior in captive animals. Lions live in barren, undersized cages without shelter from the cold even though the Washington climate is much colder than their natural habitat in Africa. Visitors throw unlimited quantities of bread at the brown bears, who languish in enclosures without sufficient enrichment.
The letter to Olympic Game Farm offers to coordinate the transfer of all its animals to reputable sanctuaries at no cost to the zoo. But the Animal Legal Defense Fund will move forward with the lawsuit if the owners continue keeping the animals in illegal conditions.
"The Endangered Species Act protects imperiled animals from inhumane conditions like those at Olympic Game Farm. Our lawsuit seeks to ensure those protections are enforced," said Animal Legal Defense Fund Executive Director Stephen Wells. "We encourage the owners to work with the Animal Legal Defense Fund to rehome the animals to qualified sanctuaries equipped to provide them the care they deserve."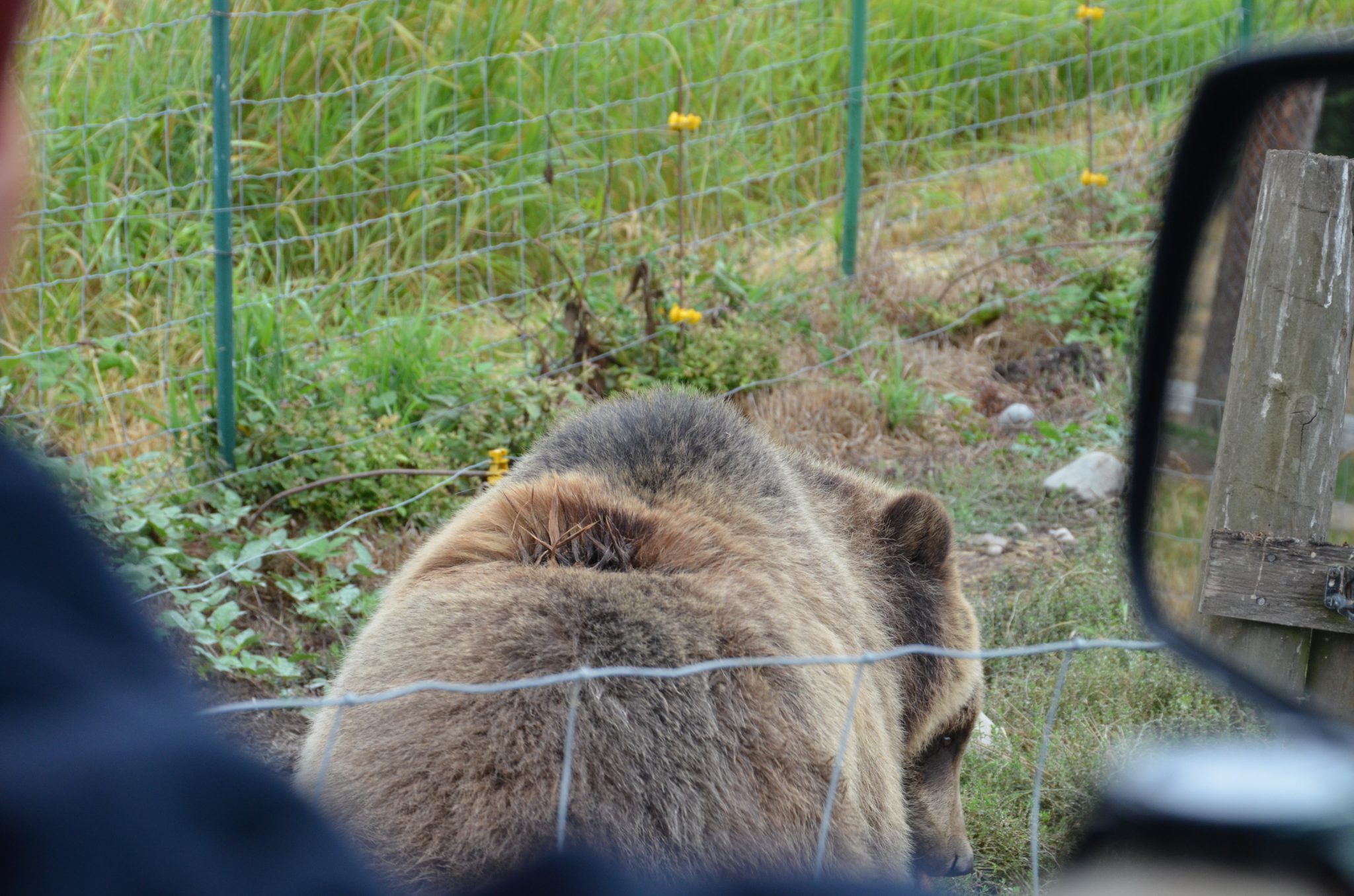 Visitors have documented injured and sick animals at Olympic Game Farm. A recent visitor observed a five inch gash on one of the bear's shoulders. One of the tigers suffers from lameness in his back legs, likely the result of inadequate flooring and an inadequate water feature in which to swim. Earlier this year, an ailing tiger named Amadeus was left on display while he was dying.
Olympic Game Farm offers "driving tours" where visitors drive their cars past animal enclosures and free-roaming animals, including American bison and zebras. The presence of honking cars filled with kids and dogs as part of the constant public visitation at Olympic Game Farm exacerbates the animals' stress. Further, the cars create a safety hazard, putting animals at risk of being run over or injured when they stick their heads into moving car windows.
The letter to Olympic Game Farm alleges violations of the federal Endangered Species Act, the Washington Endangered Species Act, and state animal cruelty laws.
Copies of the letter are available upon request.
Related
The bill helps end the rampant abuse of tigers and other big cats in captivity by banning private possession

Graphic images of wound are posted on Tik-Tok by an employee of Gator Park — a facility owned and operated by Jason Clay.

The lawsuit alleges federally endangered and threatened animals such as the tigers, lions, and ring-tailed lemurs are receiving inadequate care at Tiger Creek