2019 Advancement of Animal Law Scholarship Recipients
The Animal Legal Defense Fund Advancement of Animal Law Scholarships are awarded to law student members of our student chapters based upon demonstrated commitment to the Animal Legal Defense Fund's mission, "to advance the interests and protect the lives of animals through the legal system." Recipients are actively involved with their Animal Legal Defense Fund Student Chapter while in law school and show promise in the field after graduation.
Lauren Barr – University of Florida Levin College of Law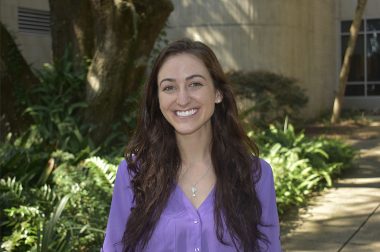 Lauren Barr is entering her third year of law school at the University of Florida Levin College of Law where she will serve as president of the UF Law Animal Legal Defense Fund Student Chapter after previously serving as its vice president. She is in the Environmental and Land Use Law Program (ELULP) at UF Law and also served as the President, and now 3L advisor, of the Environmental and Land Use Law Society (ELULS). She also served as the 2019 Logistics Chair and 2018 Student Panel Assistant for the Public Interest Environmental Conference (PIEC). She's a highly involved member of the UF Law Conservation Clinic and serves as the Animal and Environmental Law Staff Writer for the Florida Law Brief.
Last summer, Lauren worked as a Public Policy Farm Animal Protection Intern with the Humane Society of the United States (HSUS) to promote positive legislation and community outreach for animals, and worked to stop dangerous legislation that could reverse animal protection efforts. She also works on sea turtle and manatee conservation and protection efforts as a part of the UF Law Conservation Clinic. This summer Lauren will be working with the Environmental Law Implementation Group (ELIG) through the Irish Environmental Network in Dublin, Ireland to work on climate change and biodiversity loss efforts, and examine EU laws regarding animal transport and care.
During her 2L year along with other chapter members, she established the UF Law Animal Legal Defense Fund Student Chapter (with special help from previous president, Alex Dubur), helped garner student involvement in the chapter, invited speakers to campus, hosted tabling events, and handled most of the logistics of general body meetings, field trips and fundraisers. The chapter also coordinated trips for student volunteerism at farm animal sanctuaries such as Rooterville and Kindred Spirits Animal Sanctuary, Alachua County Animal Services and Gainesville VegFest. Some speaking engagements involved Alene Anello (Animal Legal Defense Fund litigation fellow), Jennifer Dietz (animal law attorney), Kate McFall (HSUS Florida State Director), Joyce Tischler (Animal Legal Defense Fund co-founder) and many more incredible advocates! Lauren helped raise over $1,000 for the UF Law chapter from their collective fundraising efforts. Next year, they hope to pitch an Animal Law Seminar course to UF Law administration with a written brief, extensive plans put together by the executive board, and a presentation of a lengthy, signed student petition for the course. They hope to have this seminar course offered as early as Spring 2019.
After graduation, Lauren intends to maintain her relationship with her student chapter as an advisor and continue to spread her love for animal advocacy to future generations of UF Law Gators. She hopes to help provide future law students with the incredible opportunities she's received from the Animal Legal Defense Fund. She plans to use her degree to advocate for all animals, but with a specific concentration on farm animal protection.
Tara Cooley – Golden Gate University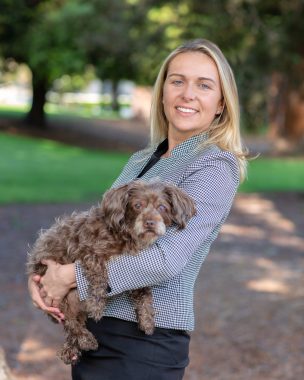 Tara is entering her fourth year of law school in the part-time program at Golden Gate University (GGU) in San Francisco, California. She served as a GGU Animal Legal Defense Fund Student Chapter representative during the 2016-17 academic year and as the Chair for the 2017-18 and 2018-19 school years. Tara will also serve as a GGU Animal Legal Defense Fund Student Chapter board member during the 2019-20 school year. While serving on the GGU Law Review, Tara published her comment: Gagged by Big Ag: Whistleblower Silencing Bill Threatens the Employee's Right to Uncover Workplace Wrongdoing, to expose the First Amendment concerns implicated by ag-gag laws which impose severe civil penalties. In addition, Tara published an online GGU Law Review article titled: Katrina to Maria: Pet Evacuation in the Eye of the Storm, to review the impact, or lack thereof, that the 2006 Pet Evacuation Transportation Standards Act has had on families with pets during natural disaster evacuations.
Prior to and during law school, Tara has worked as a teacher serving elementary, high school, and continuing education students. She has enjoyed integrating humane education into her classrooms. Tara also worked and volunteered for a Las Vegas animal shelter, The Animal Foundation. Tara served as the Pets for Life Coordinator in which she utilized grassroots outreach, with the assistance of a HSUS grant, to provide food, medical, and behavioral support for pets in underserved communities to ensure every family could 'keep their pet for life.'
Heather Sierstorpff – Florida A&M University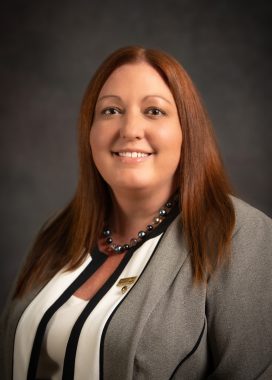 Heather Sierstorpff is a non-traditional student entering her 3L year at Florida A&M University College of Law, where she has served as President of the Animal Legal Defense Fund Chapter since April of 2018. She is also the Lead Themis Bar Student Representative, a LexisNexis Associate, a member of the Environmental Law Society, and a member of the Student Bar Association. In addition, Heather shares a Facebook page with an alumnus to facilitate continuous education of past and present members of their local chapter, as well as public members of the page, in current animal law issues and pending legislation.
In addition to the volunteer work that Heather does with her local Animal Legal Defense Fund Student Chapter, she is also active in her daughter's girl scout troop, a PTA member, and a volunteer at both of her children's schools. Heather also volunteers whenever needed with other groups and clubs on her law school campus, and most recently assisted with a Career and Law event that had over 300 attendees at FAMU College of Law.
In the Fall of 2018, Heather and her chapter members assisted in orchestrating the Animal Law Update CLE with the Animal Law Section of the Florida Bar and the Animal Legal Defense Fund. In addition, she partnered with the Animal Law Section of the Florida Bar on sanctuary trips to the Wild Horse Rescue Center in Mims, Florida and the Rooterville Animal Sanctuary in Melrose, Florida. She also hosted a movie night with the Environmental Law Society and showed Cowspiracy to educate their students about factory farming and its effects on the environment. Their final event of the semester was a Mixer with Women's Law Caucus, Black Legal Student Association, American Civil Liberties Union, and the Environmental Law Society to advocate for new members of their chapter.
In that same semester, Heather and her chapter were vocal advocates for Amendment 13 to end Greyhound racing in the State of Florida. Their chapter held tabling events to educate the students, passed out pins and pamphlets, hosted speakers from the Committee to Protect Dogs and the Human Society, and also volunteered at a voter registration event at a local high school. In addition, she spoke at her daughter's elementary school in Deland, Florida to explain Amendment 13 to the students so they could advocate to their parents to vote in favor of this issue.
Heather Sierstorpff and her executive board attended the Animal Law Conference in Fall of 2018 in Chicago, which inspired them to advocate for an Animal Law class to be offered by FAMU College of Law. They worked hard as a chapter and collected over 180 signatures and with the assistance of the Animal Legal Defense Fund produced a binder with several curricula, their petition, and the signatures to their Academic Dean in February of 2019. Heather reached out to several staff members at FAMU College of Law and attorneys from the Animal Law Section of the Florida Bar to encourage them to teach Animal Law at her school. In April 2019, the Academic Dean added the Animal Law Course to the Fall 2019 schedule, and it is being taught by Professor Eric Hull, a member of the Animal Law Section of the Florida Bar.
In Spring of 2019, her Animal Legal Defense Fund Student Chapter held two sanctuary trips; the first with the Florida Bar Animal Law Section to Kindred Spirits in Ocala, Florida, and the second as a chapter to Center for Great Apes in Wachula, Florida. Heather worked with other clubs on campus at FAMU College of Law to demonstrate the intersectionality of Animal Law with other disciplines of the law for the Justice for Animals Week. Throughout the week, she and her chapter co-sponsored speakers with Real Property, Probate, Trust, and Law Society, Women's Law Caucus, Environmental Law Society, and Criminal Law Society. Heather Sierstorpff presented a Black Bear Advocate to discuss "Bear Wise Communities"; a speaker from Harbor House to discuss the intersection of domestic and animal abuse; a prosecutor to discuss animal abuse cases; and showed the movie Racing Extinction to demonstrate the intersection of animal and environmental law.
After graduation, Heather hopes to be either a prosecutor for animal abuse cases or a lobbyist writing legislation to advocate for animals. She is also planning to support the field of Animal Law by providing pro bono hours, being active in the local Florida Bar Animal Law Section and educating the public on the intersectionality of Animal Law with all other areas of the law. Ideally, Heather Sierstorpff would love to be able to teach Animal Law at a Law School.
In addition to her work in the Animal Law field, Heather Sierstorpff would like to be an ongoing mentor and advisor for their local chapter. She is planning on speaking about animal law issues, training incoming officers, and any other matters that the chapter may need to keep in order to keep thriving. Heather's hope is that FAMU College of Law will have a successful and active Animal Legal Defense Fund Student Chapter for many, many years to come.
Alicia Slate – Syracuse University College of Law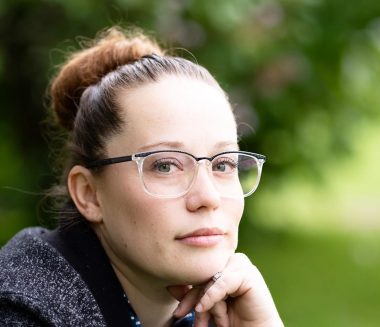 Alicia is entering her 3L at Syracuse University College of Law and has been elected President of the Syracuse Animal Legal Defense Fund for the third consecutive year. She has always had an interest and commitment to animals and serving her community. Her dedication is advocacy for those who are unable to speak for themselves be it marginalized persons, child victims, veterans, or abused animals. To Alicia, public service is more than just a resume line or something you occasionally do on a Saturday afternoon—it is what she wants to do with her life.
Alicia joined the Army at 17 years old in 2003 and continues to serve today in the Florida National Guard with two combat tours. She has worked alongside the International Red Cross to ensure detainees were treated in accordance with the Geneva Convention. She also assisted in the appeals process within the Central Criminal Court of Iraq. She has worked with the Florida Guardian ad Litem Program as an advocate for abused, abandoned, and neglected children. She has volunteered with Catholic Charities and the United Way delivery food to those in need.
Alicia has lobbied to change public opinion through advertising campaigns and by influencing "opinion leaders" or pundits, thereby creating a climate for desired change as it relates to animal welfare. She introduced legislation supporting the protection of animals in her community and raised over $2,000 this year alone to cover veterinarian costs for animals of families in need. She has also provided more than 300 hours toward assisting veterans who have been denied benefits or wrongfully discharged from service. She graduated cum laude from the University of Florida and worked as a paralegal in Family Law and a Bodily Injury Claims Adjuster negotiating attorney settlements for Nationwide Insurance.
In addition to the President of her chapter, Alicia has served on the executive board for the Carmody Chapter of Phi Alpha Delta and Dispute Resolution Society. She also serves as the Co-Fellowship Director for the Syracuse Public Interest Network, and Lead Articles Editor for the Journal of Global Rights and Organizations, where her article Infanticide Act: Anachronistic perpetuation of chivalric justice, gender-stereotyping and inequitable treatment of men in England was selected for publication.
Since moving to New York in 2017, Alicia has volunteered as an advocate with the Volunteer Advocate Lawyer for Animal Abuse Court (VALAC), a subsidiary to the Onondaga County Bar Association. Within this program, she is assigned as an advocate for the animal when owners or abusers are charged with animal cruelty. As an advocate, she meets with the victims, conducts informal behavioral assessments, annotates medical concerns, documents costs for restitution, takes photos, and builds case files. The evidence collected is submitted to the District Attorney's office to aid in prosecution. She follows the case through disposition and works to socialize the animals and, hopefully, secure placement in a forever home. To date, she has been an advocate in six abuse cases. Additionally, with this organization, Alicia acts as the liaison between the program and participating law students. She aids in training them on the program's procedures and recruit new volunteers.
Lastly, Alicia is the proud mama to a 10-year-old special needs Maltese named Darla and a Redtick Coonhound named Montgomery.
Related
This action is for U.S. residents only.

The victory follows the passage of a factory farming law and efforts to curtail the construction of new mega dairies in the state

Lawsuit filed by the Animal Legal Defense Fund and The Good Food Institute asserts that the law imposes unclear and vague standards on plant-based meat producers