2017 Advancement of Animal Law Scholarship Winners
The Animal Legal Defense Fund Advancement of Animal Law Scholarships are awarded to law student members of our student chapters based upon demonstrated commitment to Animal Legal Defense Fund's mission, "to advance the interests and protect the lives of animals through the legal system." Recipients are actively involved with their Animal Legal Defense Fund Student Chapter while in law school and show promise in the field after graduation.
Ingrid Rena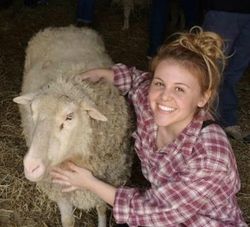 Ingrid Rena is entering her third year of law school at American University Washington College of Law (WCL), where she will serve as president of the WCL Animal Legal Defense Fund Student Chapter after previously serving as its vice president. She is a publication editor for the American University Journal for Gender, Social Policy & the Law, and the incoming editor in chief of the Sustainable Development Law & Policy (SDLP) Brief. She is also the incoming president of the WCL Environmental Law Society.
Last summer, Ingrid worked with Facilities Management and Humane Wildlife Services to phase out glue traps and snap traps and move toward humane traps. She also worked with the Office of Global Opportunities to develop brochures for students traveling abroad so they would know how to travel without harming animals (e.g., no cub petting, no elephant riding).
The WCL Animal Legal Defense Fund Student Chapter has been trying to re-implement Meatless Mondays for the past year after the Law School's cafeteria did away with it in spring of 2016. This past February, to garner collective support for Meatless Mondays, the chapter began a Meat Reduction Initiative where Ingrid has approached other law societies, law journals, and academic departments to promote vegan and vegetarian food choices at all school events.
In her 2L year along with other chapter members, she helped orchestrate a CLE on Prosecuting Animal Cruelty; a Blood Lions Film Screen-in; an Oceans Law & Marine Mammal Luncheon; a Luncheon with the General Counsel of the Human Society of the United States; a Fall Exam Puppy Day; a Spring Exam Puppy Day, an Animal Law Course Selection Event; a Resume Review & Mentoring Event; a day of service with the Humane Rescue Alliance; two Yappy Hours; and, a large-scale symposium on Wildlife Trafficking. The Chapter also raised nearly $500 for Luck Dog Animal Rescue via a Companion Animal Halloween Contest.
After graduation, Ingrid intends to maintain a relationship with her law school's Animal Legal Defense Fund Student Chapter, as an advisor, in an attempt to provide other law students with the opportunities that she was fortunate enough to receive from the Animal Legal Defense Fund. She plans to use her degree to advocate on behalf of all animals.
Maral Cavner
Maral Cavner is currently finishing her second year of law school at Lewis & Clark Law School in Portland, Oregon. Maral came to L&C Law for the opportunity to study animal law and to be a part of an animal law community. Maral has participated in this community chiefly through her involvement in the LC Animal Legal Defense Fund Student Chapter; she served as the public relations chair during her second year and was recently elected to serve as a co-director of the chapter for the upcoming school year. Some of her fondest Animal Legal Defense Fund Student Chapter memories include organizing a signature gathering effort for the (successful!) Save Endangered Animals Oregon campaign and inviting Wayne Pacelle, CEO of the Humane Society of the United States (HSUS), to speak to LC Animal Legal Defense Fund Student Chapter, which brought out the largest crowd to a LC Animal Legal Defense Fund Student Chapter speaker series event yet.
Maral also serves as a submissions editor on the Animal Law Review board and is vice president of a dog rescue back home in the Midwest. Maral has been chosen to work as a litigation clerk for Animal Legal Defense Fund this summer and has previously worked as a volunteer law student for Animal Legal Defense Fund as well. Additionally during law school, Maral has interned with HSUS and continues to volunteer for Humane Society International's (HSI) Farm Animal Protection Campaign.
Maral was selected to serve as the second-year law student mentor for Animal Legal Defense Fund's Pilot Mentorship Program, a community-based program designed to support both the professional and emotional well-being of those in the field of animal law, and plans to use the skills she develops in this capacity to serve as an alumni advisor to the LC Animal Legal Defense Fund Student Chapter upon her graduation. After completing her J.D., Maral hopes to dedicate her future efforts to further advancing the field of animal law and to strengthening animal protections.
Christal Weatherly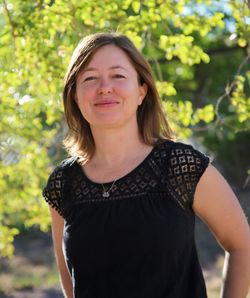 Christal Weatherly is a third-year student at the University of New Mexico School of Law. Christal's interest in law school stemmed from her volunteer advocacy work and it is her love for New Mexico, and all its animals, that continue to inspire her legal studies.
As president of Animal Legal Defense Fund Student Chapter during her 2L year, Christal strove to introduce animal law to the students in a positive and inclusive way. She organized a number of guest speakers to exemplify the broad reach of animal law and its connections in the community, including Tom Linney from Animal Legal Defense Fund Student Chapter, who introduced the work Animal Legal Defense Fund does; Jessica Johnson from Animal Protection Voters and Yolanda Eisenstein, author of Careers in Animal Law, for a Careers in Animal Law panel; Sue George, Director of Wild Friends at UNM School of Law, who spoke on wildlife trafficking; Dr. John Gluck, author of Voracious Science and Vulnerable Animals, who spoke about animal research ethics; Tammy Fiebelkorn of Positive Links, who spoke about The Link; and the Honorable Rosemary Cosgrove-Aguilar, who discussed Albuquerque's Pre-Adjudication Animal Welfare Court. As a 1L, she succeeded in having the Animal Law course implemented into the academic offerings.
Christal currently volunteers for Animal Humane NM and Animal Protection Voters. She is the student liaison to the Animal Law Section of the State Bar, where she helps coordinate lectures and works to introduce law students to animal law issues and attorneys in the community.
After law school, Christal intends to stay connected to UNM Animal Legal Defense Fund Student Chapter, offering mentorship and guidance whenever possible. She plans to stay active with the State Bar and continue to help bridge the gap between student interest and the legal community. She hopes to use her law degree to continue bringing recognition and a voice to animals in New Mexico.
Leila Arefi-Pour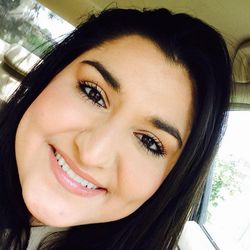 Leila Arefi-Pour is a rising third-year student at Southern University Law Center (SULC) in Baton Rouge, Louisiana. She is the founder of SLUC's Student Animal Legal Defense Fund Chapter. Since its establishment in August 2016, Leila has served as the president of her Animal Legal Defense Fund Student Chapter where she works diligently to be the face of animal law promotion and education at her school. Because of her animal law advocacy within her law school community, she was called to assist 1L students with an animal law assignment for their legal writing class. Her chapter has hosted Animal Legal Defense Fund's Speak Out for Farmed Animals Week and National Justice for Animals Week, a film screening of "Cowspiracy," and sponsored a vegan basket give-away. Leila has petitioned her school to have a prominent animal lawyer come and speak on the Endangered Species Act as part of SULC's fall speaker series. Lastly, Leila is currently planning upcoming activities for her chapter such as implementing an animal law class, hosting therapy dogs, and seeking volunteer and networking opportunities in animal law.
Leila works extensively with many non-profit, animal rescue organizations. Since starting law school, each year Leila attends the Animal Law Continuing Legal Education seminars hosted by the Animal Law Section of the Louisiana State Bar Association in New Orleans, La. This past December, Leila arranged for her chapter members to attend the animal Law CLE as well.
Leila spent her first-year summer interning with Animal Welfare Institute working on their shark fin campaign for the end of the horrific practice of finning. This coming summer, she will be working again with Animal Welfare Institute as a wildlife law & policy intern. During the fall of 2017, Leila has also agreed to volunteer with For All Animals, with their "Attorney at Paw" program. Lastly, Leila has written an article on "dog bite laws," which is published online. In addition to her internship this summer, Leila will be traveling to Lewis & Clark Law School to attend the Animal Law Summer Program.
Upon her graduation from law school, Leila vows to dedicate her life and legal career to the protection of animals and the advancement of their interests through the law.
Anthony Doss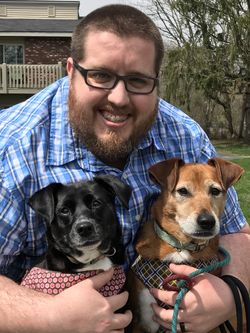 Anthony Doss is finishing his 2L year at The University of Massachusetts School of Law and was the founder and president of UMass Law's Animal Legal Defense Fund Student Chapter during the 2016-2017 year.
Anthony, with the help of the executive board of the chapter, organized and hosted four events aimed at educating the community about animal law as a career field, the issues animals face in the legal system, and how to actively participate in animal protection legislation.
Anthony has advocated against breed-specific legislation, for harsher penalties of animal abuse, and for better treatment of captive wild animals. Anthony has also been involved in the community through educating local animal rescues on the importance of the contracts they should be using. Anthony has advocated throughout the school in support of Massachusetts Question 3, which created minimum size requirement for farm animal containment, and has become involved with the Animal Law Committee under the American Bar Association, assisting the committee in research of animal abuse laws in the United States to compile information for distribution to district attorneys around the nation. Finally, Anthony's leadership with UMass Law Animal Legal Defense Fund Student Chapter has succeeded in getting an animal rights law class added to the curriculum.
Anthony is spending the upcoming summer working for a local nonprofit animal rescue and looks forward to assisting them with their activities to rescue dogs and cats and place them in good homes. Additionally, Anthony's dissertation paper will continue his goal of educating and advocating for animal rights with his topic being the role corporations have played in the continued classification of animals as property.
As a lawyer, Anthony plans to offer pro bono legal services to local animal rescues to better the lives of animals in his community, and to advocate for domestic, captive wild, and wild animals locally and abroad.
Camila Cossio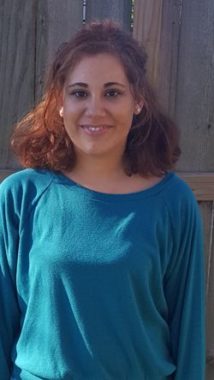 Camila Cossio is an Animal Law LL.M Candidate at Lewis & Clark Law School. She received her J.D. from the University of Texas School of Law and her B.A., with highest honors, from the University of Houston. Camila serves as a legal fellow for the Good Food Institute where she assists in research related to regulatory oversight of plant-based foods. Camila also serves as a clerk for the Center for Animal Law Studies and is leading a project through the Aquatic Animal Law Initiative on turtle conservation.
Camila is a recipient of the Animal Law LL.M Leadership Scholarship, the Richard Peppin Animal Rights Scholarship, and due in large part to her commitment to animal advocacy she received the Justice Center Graduating Student Award, the Rapoport Center Fellowship, and served as a Public Interest Scholar for the William Wayne Justice Center for Public Interest Law.
Camila served as co-president of the UT Animal Legal Defense Fund Student Chapter. Camila organized many events, including a presentation by Will Potter on the criminalization of animal rights activism, a talk with Farm Sanctuary's Gene Baur on plant-based lifestyles, an event on ag-gag legislation with the National Lawyers Guild, a panel co-hosted with the Chicano/Hispanic Law Students Association on the exploitation of poultry workers, and a presentation on the welfare of fish by Animal Legal Defense Fund's Kelly Levenda.
Camila has worked pro bono for Compassion Over Killing where she assisted in research that led to the first undercover investigation of the largest supplier of lamb in the United States, the Interamerican Association for Environmental Defense, where she wrote on the conservation myths of trophy hunting, and the Animal Welfare Institute where she worked to block the introduction of leghold traps. Camila has also worked pro bono for Animal Legal Defense Fund.
Camila's LL.M thesis is a series of fictional vignettes thematically related through themes of non-human animal exploitation.
Anna Jones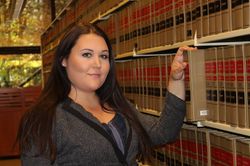 Anna is a second-year law student who came to Lewis & Clark Law School from Seattle looking to explore various fields of legal practice. She attended the University of Washington where she obtained her undergraduate Political Science degree with a minor in Human Rights. While working as a paralegal for six years prior to starting law school Anna noted animal issues present in various legal proceedings from divorce to property disputes. The emerging presence of animals in all fields of the law as well as the evolving definition of personhood sparked Anna's curiosity about animal law both in practice and in theory. After her first year of law school, Anna worked as a legal intern for Pierce County's Department of Assigned Counsel, a public defender's office in Washington State. This internship ignited Anna's interest in the cross section of animal and criminal law, specifically how statutes define "victim" and how legislative policy addresses crimes against animals.
As the LC Animal Legal Defense Fund Student Chapter 2016-2017 pro bono chair Anna hosted student community events like "Beyond the Myth" and "Unlocking the Cage" screenings and round table discussions, as well as the Annual Animal Legal Defense Fund Student Chapter Networking Event. As one of the last events of the school year, Anna organized a sewing party to recycle old sweaters by turning them into pet beds, which were donated to a local shelter. This summer, Anna is looking forward to new challenges and clerking for the Animal Legal Defense Fund Criminal Justice Program. Anna has been a shelter training volunteer since 2013 and is passionate about offering agility, behavioral and obedience training to dogs still searching for their forever homes. Anna is bilingual, originally from Russia and currently working on an academic article about how animal rights and personhood play out as they cross cultural lines. Anna plans to use her law degree to raise a voice for animals impacted by crimes, encourage shelter reform and participate in community centered volunteering aimed at improving the lives of all animals.
Tiffany Mitchell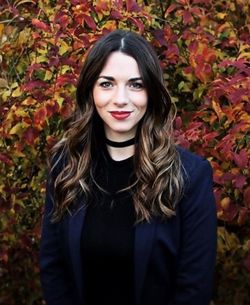 Tiffany Mitchell is a first-year law student at the University of Leicester in England. She holds a B.A in Law and Society from Memorial University in Newfoundland, Canada. She is the founder of the Leicester Animal Legal Defense Fund Student Chapter and will serve as the president for 2017-2018.
Tiffany volunteers much of her time to animal charities and shelters. Prior to moving to England to begin her legal studies, she volunteered with her local SPCA where she was involved in animal care as well as the Animal Foster Program. She was also a member of St. John's Farm Animal Save.
Currently, Tiffany volunteers with the local RSPCA, where she is trained to give presentations on animal welfare. She also volunteers at a local sanctuary called Red Gate Farm Sanctuary and Lobby for Animals, a charity in the United States. Tiffany is a member of the Animal Welfare Party in London, England.
Through her Animal Legal Defense Fund Student Chapter, Tiffany ran a vegan bake sale to raise funds for Red Gate Farm Sanctuary and to raise awareness for animal welfare. She held a legal week topic, "Rights for Nonhuman Animals," to educate her classmates on animal sentience and Animal Law. She has also attended the California Animal Law Symposium on Marine Life, hosted by the Golden Gate University Animal Legal Defense Fund Student Chapter.
Tiffany has accepted a legal intern position for the upcoming summer with For All Animals, where she will focus on wildlife and companion animals and work with the Attorney at Paw program. Attorney at Paw educates and empowers individuals and legislators about effective and humane local laws regarding companion animals.
Post-graduation, Tiffany aspires to complete the Animal Law LL.M. at the Lewis and Clark Law School and become an animal lawyer. She is enthusiastic about her Animal Legal Defense Fund Student Chapter expanding and plans to stay very connected and provide assistance upon graduation.
Related
The California Court of Appeals affirmed a ruling by a lower court recognizing Society for the Prevention of Animal Cruelty (SPCA) organizations' ability to file lawsuits against entities that violate existing animal protection laws.

Reward for information leading to the arrest and conviction of the person or people responsible for illegally shooting and killing a red wolf in Tyrrell County, North Carolina.

Animal Legal Defense Fund files motion for summary judgement with damning evidence against the university