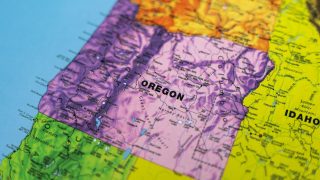 Oregon
Updates about legal issues facing animals in the state
The Animal Legal Defense Fund works at the federal, state and local levels to protect the lives and advance the interests of animals.
Animal Protection Laws Ranking
Each year, the Animal Legal Defense Fund publishes its U.S. State Animal Protection Laws Rankings Report. Each state is ranked based on 20 different categories of animal protection.
Oregon
Overall Rank: #3 (Top Tier)
+Animal cruelty is an abatable nuisance
+Sexual assault statute is adequately defined, addresses related crimes, and the sexual assault of an animal is a sex offense
+Increased penalties for cases involving multiple animals
-No felony provision for abandonment
-Social services professionals are not required to report suspected animal cruelty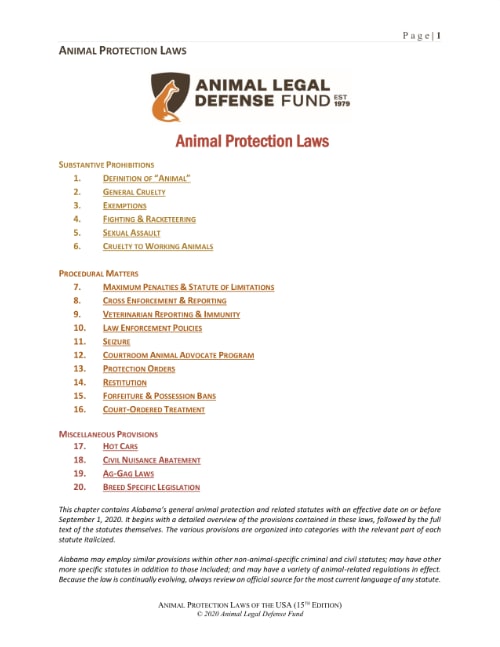 Animal Protection Laws of Oregon
The Animal Protection Laws of Oregon compendium contains the general animal protection and related statutes for Oregon with an effective date on or before September 1, 2022.
Legislative Session
Active Legislation
Active Cases
Take Action
Take action now to help animals in your state.

A proposed petition now being considered would prohibit persons from conducting or participating in events that have the goal of killing coyotes for cash or prizes.

Proposed ordinance would prohibit the sale or provision of certain products made by force-feeding ducks and geese.

Mega dairies in Oregon harm animals by the thousands while polluting our environment. Add your name to urge Gov. Brown to stop a new 30,000-cow mega dairy from coming to the state!
Recent Victories