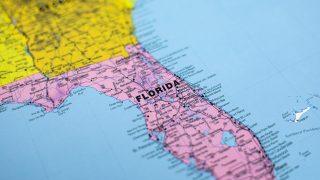 Florida
Updates about legal issues facing animals in the state
The Animal Legal Defense Fund works at the federal, state and local levels to protect the lives and advance the interests of animals. This page is meant to be used as a resource to see what is happening in your state and what actions you can take for animals.
State Rankings
Each year, the Animal Legal Defense Fund publishes its U.S. State Animal Protection Laws Rankings Report. It is the longest-running and most authoritative of its kind, assessing the strength of each state's animal protection laws by examining over 3,400 pages of statutes. Each state is ranked based on 19 different categories of animal protection.
Florida
Overall Rank: #10 (Top Tier)
+Felony animal fighting provisions for all species, and animal fighting is a RICO offense
+Court may require convicted offenders to undergo mental health evaluations or treatment
+Has "Good Samaritan" law allowing civilians to rescue animals left unattended in cars
-Care requirements/standards are not well defined
-No felony provisions for animal neglect or abandonment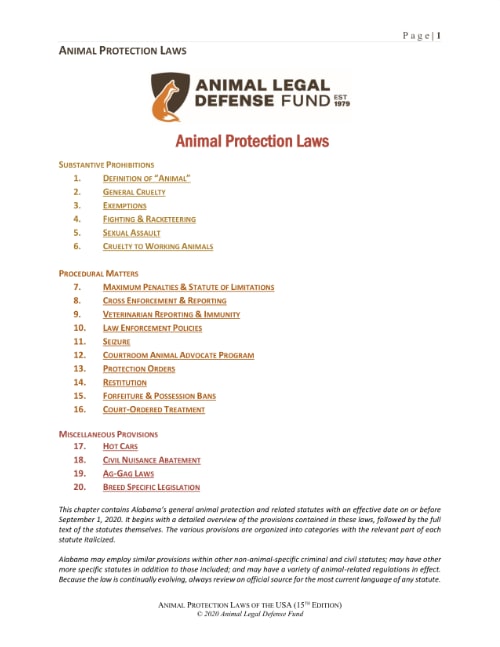 Animal Protection Laws of Florida
The Animal Protection Laws of Florida compendium contains the general animal protection and related statutes for Florida with an effective date on or before September 1, 2021.
Active Legislation
Active Cases

Rozetti v. Adorable Stars
The Animal Legal Defense Fund filed a lawsuit against Orlando-based kitten breeder and seller, Adorable Stars, for practicing veterinary medicine without a license, animal cruelty and neglect, and contract and tort claims.
Recent Victories
Take Action
Take action now to help animals in your state.

SB 994/HB 849 would preempt new local retail sales bans for cats and dogs and would also prohibit municipalities from enacting any further safeguards against puppy and kitten mills.