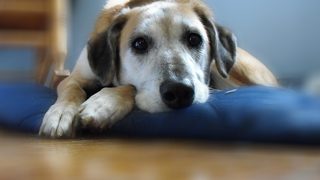 Strengthening Protections Against the Sexual Abuse of Animals (Florida)
S.B. 1798
Florida lawmakers have passed a bill strengthening penalties for the sexual abuse of animals as well as imposing a possession ban on those convicted, limiting their future interactions with animals.

Companion Animals
Status
Gov. DeSantis signed S.B. 1798 into law on June 24, 2022
Florida lawmakers have successfully passed S.B. 1798, a bill that would strengthen the penalties for those convicted of sexual abuse of animals from a first-degree misdemeanor to a third-degree felony.
This bill also imposes a possession ban for this crime, prohibiting convicted persons from legally owning animals, engaging in an occupation in which they would be caring for animals, or residing in a household where animals are present for up to five years.
The Animal Legal Defense Fund strongly supports this bill, which was sponsored by Sen. Lauren Book (D-32).
To learn more about animal-friendly legislation in Florida, visit aldf.org/florida.
Find out more about the Animal Legal Defense Fund's work on behalf of animal crime victims, and learn how you can report animal cruelty, at aldf.org/criminaljustice.
Join the Animal Legal Defense Fund's email list to stay up to date on lawsuits, legislation, and regulations affecting animals.
Sign Up Now