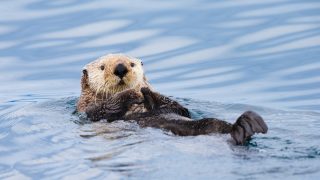 Refuge from Cruel Trapping Act (Federal)
Federal Legislation
The Refuge from Cruel Trapping Act would prohibit the use of body-gripping traps in the National Wildlife Refuge System.
Wildlife
Updated
November 20, 2019
Cruel body-gripping traps — which include steel-jaw leghold traps, strangling neck snares, and Conibear traps — inflict extreme pain on animals. Animals, including bobcats, foxes, and otters, are left for hours or even days, struggling to free themselves. Many starve or freeze to death. Desperate to escape, animals sometimes chew their own paws off. The Refuge From Cruel Trapping Act, championed by Congresswoman Nita Lowey (D-NY), would bar the use of body-gripping traps in the National Wildlife Refuge System. Read the bill language here: H.R. 5127.
The National Wildlife Refuge System covers certain federal lands managed by the U.S. Fish and Wildlife Service. There are more than 500 national wildlife refuges across the United States and its territories. The goal of the National Wildlife Refuge System is to maintain a network of lands of waters for the conservation, management, and restoration of wildlife and plant resources and their habitats. Despite this mission, more than half of the refuges permit trapping.
In addition to harming wildlife, these traps also pose a danger to the many families and companion animals who visit refuges every year. Body-gripping traps have no place in the wild, let alone federally protected lands.
The Animal Legal Defense Fund strongly supports the Refuge From Cruel Trapping Act. Consider sending your federal legislators a polite message urging them to sponsor this legislation.
Join the Animal Legal Defense Fund's email list to stay up to date on lawsuits, legislation, and regulations affecting animals.
Sign Up Now