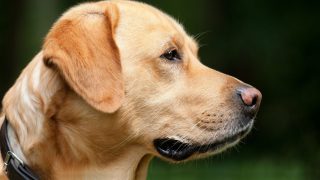 Preventing Animal Cruelty and Torture (PACT) Act (Federal)
Federal Legislation
The PACT (Preventing Animal Cruelty and Torture) Act would make some of the most egregious forms of animal cruelty (specifically crushing, burning, drowning, suffocating, impaling, or sexual exploitation) in or affecting interstate commerce or within the territorial jurisdiction of the United States a federal crime. It is sponsored by Senator Pat Toomey (R-PA) and Representative Theodore E. Deutch (D-FL). An additional 339 legislators are co-sponsoring the bills.
In fall 2019, Congress passed the PACT Act. It is now awaiting consideration by the President. Read the bill language here: H.R. 724 and S.479.
Though animal fighting and the distribution of so-called "crush videos" are illegal under federal law, the vast majority of animal cruelty laws are at the state level. The PACT Act creates a corresponding federal animal cruelty statute.
In "crush" videos, people torture, crush, and kill small animals, such as puppies and hamsters, for the titillation of viewers.
The Animal Crush Video Prohibition Act banned the creation and distribution of these animal torture videos in 2010. The PACT Act goes a step further and bans the underlying animal cruelty contained in them. Specifically, it prohibits "animal crushing in or affecting interstate or foreign commerce" regardless of whether the act is for a crush video.
The Animal Legal Defense Fund is a strong supporter of the PACT Act and urges the President to pass it.
Actions
Every day, animals are abused and killed. Their abusers frequently do not face any consequences – it's still extremely common for animal cruelty to go unpunished. Without you, animals have no voice. Sign the petition.

Take Action