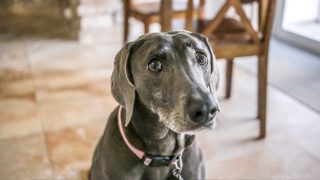 Florida Bills Would Strengthen Penalties for Animal Sexual Abuse, Other Animal-Related Crimes
An Act Relating to Animal Abuse (S.B. 420 / H.B. 435)
Legislation would increase penalties for the sexual abuse of animals and address additional animal-related offenses.

Companion Animals
Two bills being considered by Florida lawmakers would make much-needed improvements to the state's anti-cruelty laws.
Both bills — H.B. 435 and S.B. 420 — would strengthen penalties against the sexual abuse of animals, elevating these acts from a first-degree misdemeanor to a third-degree felony.
The House bill, H.B. 435, also includes additional provisions, imposing a five-year ban on animal possession for those convicted of animal sexual abuse and making it a crime to bring a minor to an animal-fighting or animal-baiting event.
H.B. 435 was introduced by Rep. Mike Greico (D-113), and S.B. 420 by Sen. Jason Pizzo (D-38).
The Animal Legal Defense Fund strongly supports these bills.
Learn more about Florida's anti-cruelty laws and find opportunities to take action for animals in the state at aldf.org/florida.
Find out about the Animal Legal Defense Fund's work on behalf of animal crime victims, and learn how you can report animal cruelty, at aldf.org/criminaljustice.
Send a message to your representative urging them to oppose this harmful bill.
TAKE ACTION