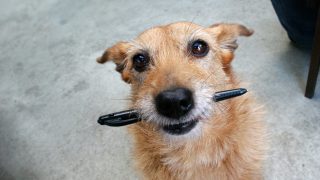 The 13th Successful National Animal Law Competitions
The Center for Animal Law Studies (CALS) in collaboration with the Animal Legal Defense Fund was pleased to present the 13th annual National Animal Law Competitions (NALC) this month, hosted at Harvard Law School. This event brings students, animal law scholars and advocates, and state and federal judges together to explore a number of interesting and challenging legal issues within the field of animal law. The competition has three different components, including Appellate Moot Court, Closing Argument, and Legislative Drafting and Lobbying. Through these components, students have the opportunity to hone their written and oral advocacy skills in a quickly growing field that needs both litigators and policymakers.
Students from law schools around the country participated. We were gratified to receive feedback from all of the judges who praised the competitors' professionalism, intelligence, and passion for the field. We at CALS were inspired by the dedication the students brought to the process, and congratulate them all on a job well done. NALC is a wonderful and unique learning experience and we are grateful to the many students, coaches, and judges who spent considerable time preparing for and participating throughout the weekend. Visit the website to see all the winners, as well as photos from the competitions. Congratulations to all!
There were many people who made this event possible, and CALS would like to extend a huge THANK YOU to:
Animal Legal Defense Fund
Harvard Law School's Animal Law & Policy Program, especially Kristen Stilt, Chris Green, & Delcianna Winders
Writers of the NALC problems: Delcianna Winders, Lora Dunn, & Chris Green
NALC Brief graders: Russ Mead, Sonia Waisman, & Delcianna Winders
NALC Bill & Fact Sheet graders: Lee Greenwood, Laura Hagen, & Carney Anne Nasser
Harvard SALDF student volunteers
Harvard Law School event, AV, catering, and facilities staff
Members of the NALC planning committee
And, of course, the NALC 2016 competitors & coaches!
Related
Factory farm gas production subsidizes corporations that have a long history of profiting from pollution at the public's expense

The bill helps end the rampant abuse of tigers and other big cats in captivity by banning private possession

Animal Legal Defense Fund petition for rulemaking spurs reporting improvements: Forms will be revised to ensure AWA licensees maintain complete records of all animal deaths.