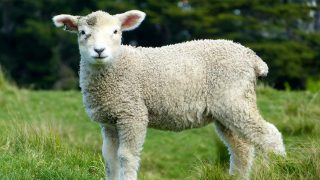 Visit or Volunteer at an Animal Sanctuary
Help local animals and educate chapter members by volunteering at a farmed animal sanctuary or humane society. You can pair this visit with a discussion about the shockingly inadequate legal protections for farmed animals or puppy mills and the millions of companion animals killed in shelters every year.
Reading Groups
Meet regularly to discuss animal law articles or books. If you are looking for suggestions, we have a list of animal law books and periodicals. We also have course guides with suggested readings for farmed animal law, companion animal law, and wildlife law, which you can use to help structure your group. Contact us to request the course guides.
Companion Animal Study Breaks
Partner with a local humane society to bring adoptable animals to campus during mid-term exams and finals.
Related
The U.S. District Court for the Central District of California dismissed the industry's constitutional challenge in its entirety, and forbade the plaintiffs from trying to renew those claims.

The Animal Legal Defense Fund filed a lawsuit against the U.S. Department of Agriculture (USDA) for issuing a final rule allowing pig slaughterhouses nationwide to police themselves and kill pigs at very high line speeds.

Ask your state legislators to provide an opportunity for dogs and cats used in research to find loving homes once their time in a research laboratory has come to an end by supporting An Act Protecting Research Animals.