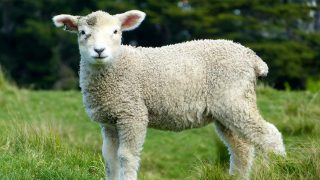 Visit or Volunteer at an Animal Sanctuary
Help local animals and educate chapter members by volunteering at a farmed animal sanctuary or humane society. You can pair this visit with a discussion about the shockingly inadequate legal protections for farmed animals or puppy mills and the millions of companion animals killed in shelters every year.
Reading Groups
Meet regularly to discuss animal law articles or books. If you are looking for suggestions, we have a list of animal law books and periodicals. We also have course guides with suggested readings for farmed animal law, companion animal law, and wildlife law, which you can use to help structure your group. Contact us to request the course guides.
Companion Animal Study Breaks
Partner with a local humane society to bring adoptable animals to campus during mid-term exams and finals.
Related
Today the House of Representatives voted 272 to 114 to pass the Big Cat Public Safety Act. Endorsed by the Animal Legal Defense Fund, the bill prohibits the private ownership of big cats and makes it illegal for exhibitors to allow direct contact with cubs.

The Animal Legal Defense Fund filed a lawsuit against the United States Department of Agriculture (USDA) under the Freedom of Information Act (FOIA) over the agency's critical redactions in a contract between the USDA's Wildlife Services program and a Colorado slaughterhouse, outlining plans for slaughtering geese rounded up in parks across Denver.

The Animal Legal Defense Fund released the second in a series of white papers — COVID-19 and Factory Farming —providing policy recommendations to address industrial animal agriculture's role in our heightened risk for zoonotic diseases outbreaks, like COVID-19, and its potential to be the source of the next global pandemic.