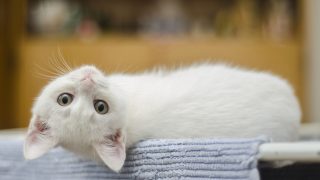 Collect Donations for Local Animal Sanctuaries or Shelters
Team up with a professor to encourage students to donate food, blankets, or toys in exchange for immunity from being cold-called on in class.
Organize an Animal Legal Defense Fund Benefit Day
Contact a local plant-based restaurant or animal-friendly business to see if they would donate a percentage of their total daily sales to the Animal Legal Defense Fund.
Fundraise for Animals
Raise money for your chapter, a local animal shelter, or sanctuary with a Professors with Pets calendar that your chapter sells to the law school community. Your chapter could also hold a Cutest Companion Animal Contest, where you set up a table with animal photos and students and professors vote for their favorite by putting a dollar in the jar for that photo. Host a plant-based bake sale and engage students in conversation about how easy it is to go cruelty-free. The possibilities are endless—get creative!
Related
The 17th annual U.S. Animal Protection Laws Rankings Report (2022) ranks the animal protection laws of all 50 states.

The amicus briefs from notable experts including Harvard University's Laurence H. Tribe filed in support of neglected horse's lawsuit against his former abuser

Join co-host Jackson Galaxy, comedian Nikki Glaser, and other special guests