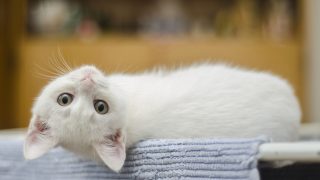 Collect Donations for Local Animal Sanctuaries or Shelters
Team up with a professor to encourage students to donate food, blankets, or toys in exchange for immunity from being cold-called on in class.
Organize an Animal Legal Defense Fund Benefit Day
Contact a local plant-based restaurant or animal-friendly business to see if they would donate a percentage of their total daily sales to the Animal Legal Defense Fund.
Fundraise for Animals
Raise money for your chapter, a local animal shelter, or sanctuary with a Professors with Pets calendar that your chapter sells to the law school community. Your chapter could also hold a Cutest Companion Animal Contest, where you set up a table with animal photos and students and professors vote for their favorite by putting a dollar in the jar for that photo. Host a plant-based bake sale and engage students in conversation about how easy it is to go cruelty-free. The possibilities are endless—get creative!
Related
The U.S. District Court for the Central District of California dismissed the industry's constitutional challenge in its entirety, and forbade the plaintiffs from trying to renew those claims.

The Animal Legal Defense Fund filed a lawsuit against the U.S. Department of Agriculture (USDA) for issuing a final rule allowing pig slaughterhouses nationwide to police themselves and kill pigs at very high line speeds.

Ask your state legislators to provide an opportunity for dogs and cats used in research to find loving homes once their time in a research laboratory has come to an end by supporting An Act Protecting Research Animals.