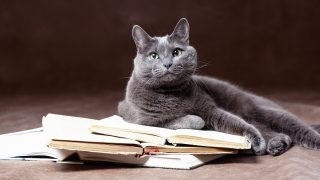 Student Chapter Calendar
2019-2020 Academic Year
Spring 2020
April 20, 2020
Why Pandemics Happen: COVID-19 Webinar
April 22, 2020
Messaging a Movement Webinar
April 30, 2020
Using Local Legislation to Protect Animals: Prohibiting Circuses and Traveling Shows that Exploit Animals Webinar
May 1, 2020
Animal Law Conference and Animal Legal Defense Fund Student Convention student chapter member registration opens
May 4, 2020
Animal Legal Defense Fund Advancement of Animal Law Scholarship applications due
Summer 2020
June 5, 2020
Law Student Scholarship Webinar Series papers due
June 12, 2020
Factory Farms: Generating Environmental Injustice in North Carolina Webinar
June 19, 2020
Animal Legal Defense Fund Student Convention Law Student Scholarship Panel papers due
Fall 2020
September 2020
Speak Out for Farmed Animals Week tabling materials requests due
October 2020
Speak Out for Farmed Animals Week
October 1, 2020
Student Chapter Officer Update due
October 23, 2020
Animal Legal Defense Fund's Student Convention
October 23-25, 2020
Animal Law Conference
Related
Earlier this summer, the driver of a pig transport truck struck and killed longtime animal advocate Regan Russell. The circumstances regarding her death are not fully known to the public, but top to bottom, the animal agriculture industry is rarely held accountable.

Court dismisses International Fur Trade Federation's complaint in victory for animals

After multiple lawsuits filed and fought by the Animal Legal Defense Fund, the Tiger Truck Stop has finally stopped exhibiting animals and tore down its cages. The Tiger Truck Stop, the infamous gas station in Gross Tete, Louisiana, held Tony — an endangered Siberian-Bengal tiger — from the age of 6-months until his death at the age of 17 in 2017.