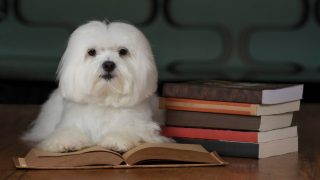 SALDF Fostering Growth for Next Generation of Animal Advocates
With 190 chapters established in the U.S. and 22 internationally, ALDF's Student Animal Legal Defense Fund (SALDF) chapter program has taken law schools by storm. Through SALDF, we provide grants and guidance, career advice and educational materials, and a variety of other resources. Over 15 years, the number of universities and law schools offering courses in animal law has increased from just 9 in the year 2000 to more than 170 today—largely as a result of the work of our coordination with concerned students on those campuses through SALDF.
In an environment where legal protections for animals are often inadequate and consistently under attack, an obvious need exists to enlist talented, driven individuals to advance and execute better protections. The entities that profit from the abuse and killing of animals too often have access to expensive legal teams. SALDF invests in law students so that the animals also have teams of dedicated lawyers willing to take on the toughest fights—and win.
Last October at the Animal Legal Defense Fund's 23rd annual Animal Law Conference, the George Washington University Law School (GW) and Harvard Law School (HLS) SALDF chapters received the SALDF Chapter of the Year Award. Both chapters held networking and fundraising events, organized conferences, brought in guest speakers, and built coalitions with other law school organizations. In 2015, the HLS chapter worked with the Harvard Food Law Society to host an all-day conference on factory farming with over 200 people in attendance. The GW chapter co-hosted a screening of the film Cowspiracy: The Sustainability Secret for ALDF's National Justice for Animals Week; it also hosted a discussion of Ag-Gag laws with a former undercover investigator who had been charged with animal cruelty for documenting animal abuse. We've also featured the outstanding work of dozens of chapters throughout the U.S. for engaging in similarly robust efforts in our Student Chapter Spotlight Series.
Our Where Are They Now page features former SALDF members and the valuable work they have gone on to do. The most recent subject, Elizabeth Baker, is senior science policy specialist with the Physicians Committee for Responsible Medicine, where she works to modernize the laws governing pharmaceutical testing. She says, "I want to ensure that the people and organizations who want to use modern human-focused technologies have the same support that those currently using the traditional animal methods have." Through SALDF, we're working toward a more level playing field in the same way—so the next generation of lawyers is equipped to construct legal protections that work for animals.
Related
Animal Legal Defense Fund recognizes animal protection heroes during National Justice for Animals Week

We've chosen the top prosecutors, law enforcement officials, lawmakers and others who champion the cause of animal crime victims honored during National Justice for Animals Week.