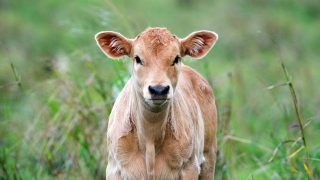 Oregon: Ask Senators to Oppose SB 1513 – a Misguided Mega-Dairy Reform Attempt
This action is for Oregon residents only.
Mega-dairies in Oregon pose enormous risks for animal protection, food safety, and drinking water. They drive family farms out of business and wreak environmental destruction. Yet the number of mega-dairies in Oregon continues to grow.
Instead of taking truly substantive action, Oregon senators are considering a weak half-measure that wouldn't come close to addressing the harms mega-dairies cause. This bill could be heard in committee any day now in this short legislative session.
We don't need any more minor regulatory tweaks. We need legislators to take bold action to solve the mega-dairy crisis.
Ask committee members to reject this half-measure and instead to demand a time out from the expansion of the mega-dairy industry to achieve the meaningful reforms Oregon needs.
You can send an email to the members of the Oregon Senate Environment & Natural Resources Committee by using the form below. 
Related
Animal Legal Defense Fund files lawsuit as state targets plant-based food producer Miyoko's for using 'dairy' terminology. 

Animal Legal Defense Fund-led coalition wins major victory for animal protection, food and worker safety, and the First Amendment

Court rules slaughter operations violate state animal cruelty and slaughter laws.