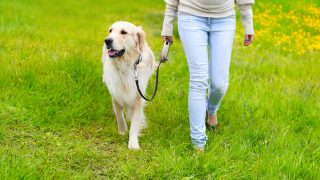 Opportunities for Law Students & Legal Professionals
Call for Applications – UCLA School of Law Animal Law and Policy Small Grants Program
UCLA School of Law Animal Law and Policy Small Grants Program
Los Angeles, California
The UCLA School of Law Animal Law and Policy Small Grants Program ("Program") is currently seeking proposals for legal and non-legal empirical research projects whose purpose is to understand something that can be usefully applied to animal law and policy issues. Grants range from $1,000 to $4.500. Please be aware that the closing deadline for applications is March 31, 2022, at midnight (PT). https://law.ucla.edu/academics/centers/animal-law-policy-program.
While our goal is to support empirical research projects whose results could be useful in law and policy developments to benefit animals, applicants need not themselves be interested in applying their results to such efforts. For instance, only after empirical research validated the existence of a link between human and animal abuse could that link be used in animal law to justify more attention to preventing and addressing the abuse of animals. Empirical researchers who established the link may have been but need not have been interested themselves in the applications of their research in the animal law and policy area. Those specifically interested in animal law and policy made use of that empirical research in order to benefit animals.
For complete information, please use this link: https://law.ucla.edu/academics/centers/animal-law-policy-program. Please remember the application closing date of March 31, 2022. Research proposals must contain sufficient information about research methodology and design for application reviewers to assess the relationship between the research question, the methodology, and the likelihood that the research results will be reliable. Please note that we do not fund any type of research on animals. Also, we cannot provide funding to scholars based at institutions outside the United States, although we are open to collaborative projects with non-U.S.-based scholars, so long as the principal investigator is based at a U.S. institution of higher education.
Please contact us through email (alp@law.ucla.edu) if you have any questions. We would appreciate your sharing this announcement with others who may be interested in applying.
Contact:
Amy P. Wilson
More information:
https://law.ucla.edu/academics/centers/animal-law-policy-program
Related
On March 23, 2023, Judge Julie Rubin of the federal district court in Maryland issued a decision, ruling that the United States Department of Agriculture (USDA) acted unlawfully by denying a petition for rulemaking to improve the standard for the psychological well-being of primates in research

Numerous violations documented at the facility of inadequate animal care

Alternative sentencing program in Fulton County, Georgia pairs shelter dogs with criminal defendants to offer both training and a second chance