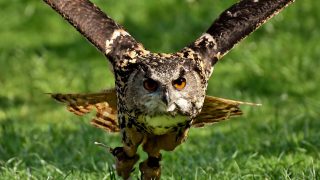 Meet the Pro Bono Legal Team Who Helped ALDF Take on the King Kong Zoo
In April 2014, the Animal Legal Defense Fund collaborated with a pro-bono legal team from Winston & Strawn LLP to file a lawsuit on behalf of local residents against the King Kong Zoo in Murphy, North Carolina. North Carolina General Statute 19A allows citizens to sue to stop cruelty to animals. ALDF's lawsuit against King Kong Zoo exposed the horrid conditions at the zoo, which had been repeatedly cited by state and federal regulators for confining animals in tiny, barren enclosures. In August 2014, the trial court dismissed the case, holding that federal law preempts North Carolina's progressive civil animal cruelty statute. Unfortunately, an iconic chimpanzee at the zoo, Archie, died in an electrical fire in January 2015, despite efforts by ALDF to relocate him to a sanctuary. But in July 2015, the North Carolina Court of Appeals reversed the trial court's decision, holding that the federal Animal Welfare Act does not preempt, but rather complements, state regulation of animal welfare. The victory was a testament to the hard work of Amanda Groves, Elizabeth Ireland, and Kristen Parsons.
Amanda Groves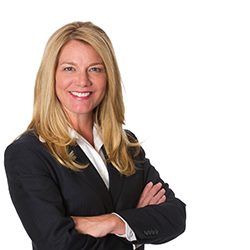 A partner at Winston & Strawn, Amanda Groves has been successfully representing consumer product companies, national retailers, and lending institutions in consumer class action defenses since 1996. She is chair of Winston & Strawn's Pro Bono Committee, a member of the firm's management committee and executive committees, and a member and former chair of the firm's Diversity Committee. She currently serves as a member of the Mecklenburg County Bar Diversity & Inclusion Committee and as a member of the Legal Services of Southern Piedmont Board of Directors. She is a founding director for the Silicon Valley Campaign for Legal Services and a former board member of Community Legal Services, Inc. in East Palo Alto, California.
"State laws that prohibit animal cruelty are an important tool for protecting wild and domesticated animals. We are pleased that the North Carolina Court of Appeals agreed that North Carolina's unique law, which can be enforced by private citizens, is not preempted by federal law. We look forward to proving our case that the defendant should not be allowed to own or possess animals in the future and that solitary confinement for primates constitutes animal cruelty."
Elizabeth Ireland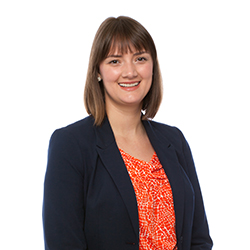 Elizabeth Ireland is a litigation associate at the Charlotte office of Winston & Strawn. She received a B.A., cum laude, in Religion in 2007 from Davidson College, where she was a member of Phi Beta Kappa. In 2013, she received a M.P.P. from the Sanford School of Public Policy at Duke University and a J.D. from the University of North Carolina School of Law, where she was the circulation editor of the North Carolina Journal of International Law and Commercial Regulation.
"Before working on this case, my main pro bono experience had been in the children's rights realm, assisting children who have a limited voice in the legal system. On this, my first animal rights case, I learned how to bring a voice to a number of wild and domestic animals who were in dire need of assistance and could not articulate even their most basic needs. I am hopeful that more states will follow North Carolina's lead and allow private citizens to bring such lawsuits in order to bring justice to more animals throughout the country."
Kristen Parsons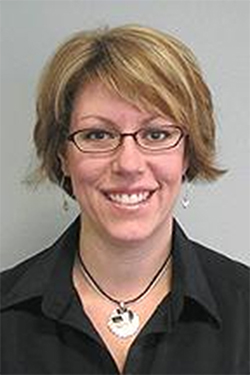 Kristen K. Parsons is a Senior Paralegal at Winston & Strawn LLP. She holds degrees in both Political Science and Sociology (Criminal Justice Concentration) from the University of Tennessee, Knoxville. Kristen has been a paralegal for twenty years, focusing on complex litigation, labor, and employment matters, as well as handling most of the pro bono paralegal work for Winston's Charlotte office.
"It was a pleasure being able to assist in the representation of the ALDF's cause and shed light on the true nature of the conditions in which animals are forced to reside in the likes of roadside zoos. Hopefully other North Carolina zoos will take heed in the precedent established by the state appellate court and either provide proper care for their animals or consider placing them in a reputable and accredited zoo or sanctuary."
Legal Heroes for Animals
According to ALDF's lead attorney, Matthew Liebman, "Amanda, Elizabeth, and Kristen were absolutely essential in winning this significant appellate precedent upholding the right of states to enact laws that protect animals beyond the meager provisions of federal law. We're grateful for all the help they've provided so far and look forward to continuing to fight this case now that the Court of Appeals has reinstated it."
The Animal Legal Defense Fund would never be able to use the law to advance the interests of animals without the pro bono support of legal professionals nationwide. In this continuing series of spotlights, ALDF salutes attorneys Amanda Groves and Elizabeth Ireland, and paralegal Kristen Parsons.
Related
Dr. Juan A. Rivero National Zoological Park has been illegally operating without federal license for more than a year.

Complaint urges the Puerto Rican government to investigate and revoke any permits granted to the Dr. Juan A. Rivero National Zoological Park and immediately send the animals there to sanctuaries, due to the Endangered Species Act and cruelty violations.

On May 8, 2018, the New York Court of Appeals denied the Nonhuman Rights Project's (NhRP) motion to review a lower court's ruling that two caged chimpanzees were not subject to the law of habeas corpus.